Yay! You decided to elope, how amazing! Whether its just the two of you, or a small group of family & friends, it will be amazing. Why? Because its all your loved ones together, celebrating you two!

You're deciding to elope because you want the day to be about you two, and your love for each other. You don't want the traditional, big party, that your parents want you to have. That's not you, and I totally understand. It wasn't us either, and we had a wedding of twenty-five and it was amazing, exactly what we wanted.
Heres a list of some favorite elopement + small wedding location in the San Diego and Southern California area. If you're not sure what you're looking for, reach out and we can chat further  and I'll be happy to give you some recommendations. Be sure to check out the Bride Guide as well!

Happy planning!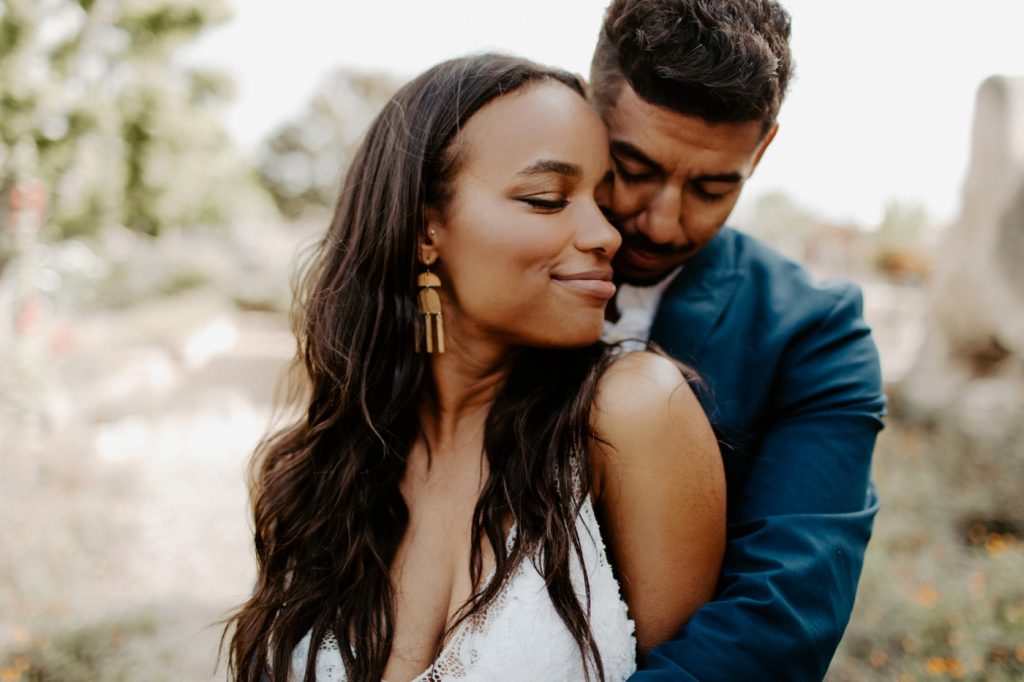 Coronado Beach, San Diego
One of the iconic beaches of San Diego, known for its red-roof, Hotel Del Coronado is ideal for a intimate elopement. Surrounded by pretty beaches and sand dunes, there are many photo opportunities here. Whether its just you two or a small ceremony.

Sunset Cliffs, San Diego
Endless view from north to south, Sunset Cliffs makes you feel like you're on top of the world. One of my favorite spots is Osprey Point, it has a unique cliff with a opening. You can view a recent elopement shot here It's intimate, rocky and ideal if you're a natural lover.

Balboa Park, San Diego
For those seeking something other than beach in San Diego, Balboa Park is perfect. It has tons of historical, Spanish-style architecture, a unique pond and botanical garden. (Open 10am-4pm) There also is a desert garden, which feature unique cacti. The park has a lot of backdrops in a small area, which is great for photos.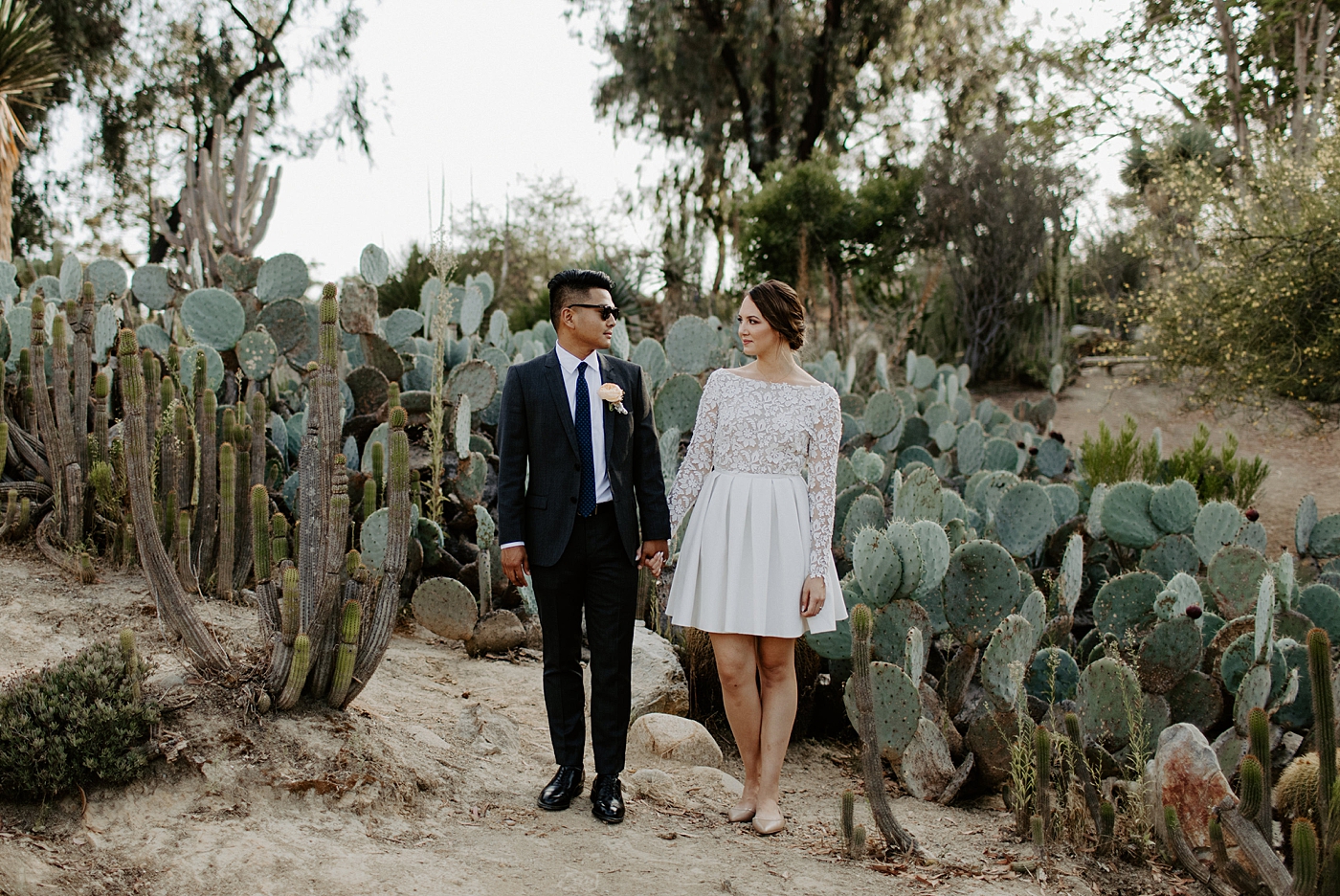 Balboa Park Desert Garden
San Diego County Clerk
A more traditional route- the San Diego County Clerk Couples elope here for a intimate experience, or have a small wedding. A good idea is to have a ceremony here and then head to a spot you like for photos- such as Coronado Beach or Balboa Park, you can view a similar style elopement here.
Torrey Pines, San Diego
For those seeking adventure! This park is great for hiking and epic views. Torrey Pines has several trails, and one that goes to the beach. At low tide, you can walk back along the beach and see interesting rock formations. This is perfect for those wanting to spend a day with nature. The views are stunning, especially at sunrise and sunset.

Joshua Tree
One of my personal favorites. Joshua Tree National Park is very unique, and known for its 'Joshua Trees', and big rock formations that are all different and unique. You can spend the whole day driving through the park. There is a entrance fee, and applying for a special guest permit if recommended. Some favorite ceremony spots in Joshua Tree are Cap Rock and Rattlesnake Picnic Area. You can view a Joshua Tree elopement here. For a bigger, venue style check out Sacred Sands in Joshua Tree.

Pioneertown
Close to Joshua Tree is Pioneertown- a unique western style village, with a desert feel. Theres a bunch of venues in this area, for small elopements and bigger weddings. Some favorites are Rimrock Ranch– think rustic cabins and airstreams. Another small, intimate location is The Ruin Venue surrounded by desert, this makes you feel like you have your own slice of Joshua Tree.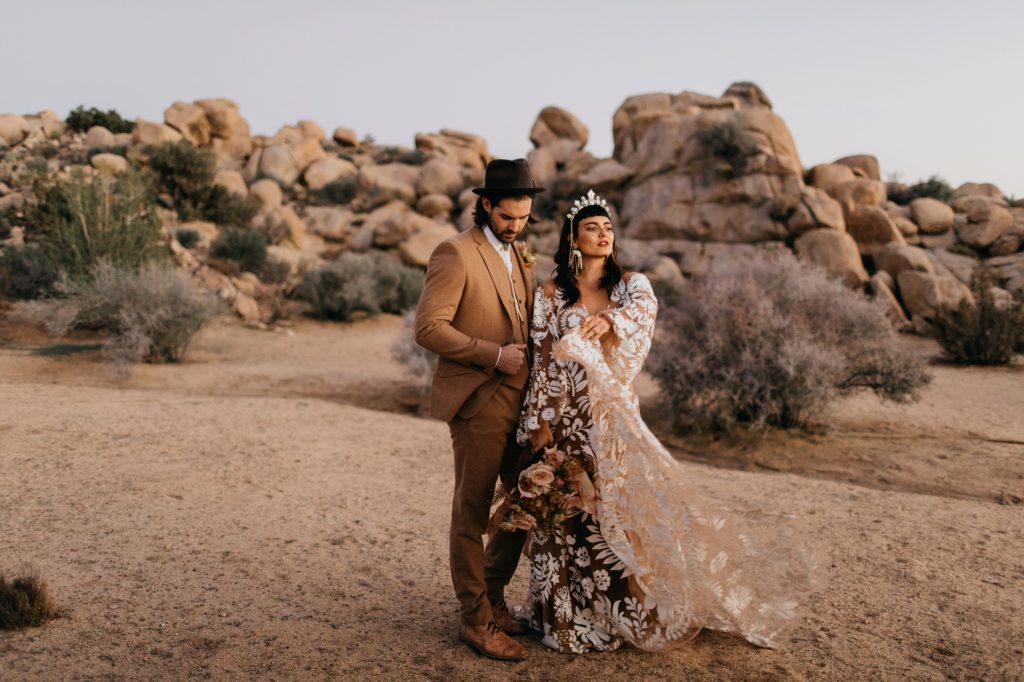 Elopement at The Ruin Venue, Pioneertown
Korakia Pensione, Palm Springs
Such a dreamy place! For those wanting to go to the Mediterranean or Morocco, but don't want to do the extensive travel- Korakia Pensione is perfect! Located in Palm Springs, this little Moroccan Villa can be perfect for a small elopement or a bigger wedding. The 1.5 lush acres include guest houses, bungalows, pool and pretty gardens. The 1924 doors are a must for photo opps. For bigger weddings, the venue must be rented out, however this is prefect if you're looking for a 'destination wedding' experience without all the travel.
Wolf Feather Honey Farm
A rustic farm with epic views, yes please! This location is stunning! Ceremonies are usually held overlooking the field, and there is tons of greenery. Wolf Feather Honey Farm is a romantic destination, located in Temecula, San Diego.
Laguna Beach
The timeless, SoCal beach town, perfect beach vibes everywhere and epic views for days. For modern style with beach vibes, check out Hotel Joaquin It is steps away from the beach, and also includes has a restaurant, ideal for a perfect, intimate elopement.
Catalina Island
A hidden gem, which looks like the Amalfi Coast! Catalina Island is romantic, and a trip— most common way to arrive to Avalon is via ferry. The Descando Beach Club, is a local hotel on the beach in Avalon.
Elope in San Diego! Click here to view more of my local elopements and here to start planning yours!