everything you need to know about planning a perfect photo session in San Diego…
San Diego offers a lot of fun locations for family or couple shoots. Why a family shoot? To capture you and you're little ones in their natural state, and not worry about taking selfies to document your trip.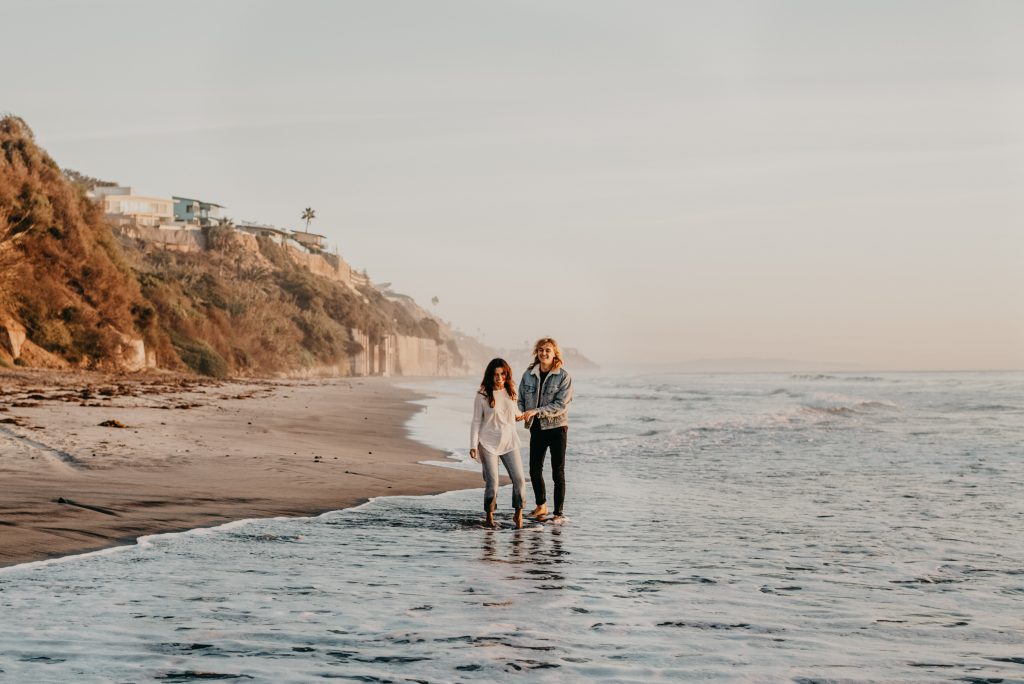 Couple session in Encinitas
Where to shoot in San Diego
some of my favorite spots to shoot in San Diego, Scripps Pier is my number one recommendation
SCRIPPS PIER
One of the most Instagrammed spots in San Diego is Scripps Pier! A favorite because it is close to La Jolla, and has several photo options- beach, pier and stunning cliff and rock views at low tide. A dream at golden hour!
CORONADO BEACH
One of San Diego's iconic beaches, with its legendary Red Roofed Hotel Del Coronado in the background. Besides the hotel, the beach has gorgeous sunsets, as well as a rock jetty and sand dunes.
LA JOLLA
A must visit while in San Diego. La Jolla usually has many visitors, but there are several spots where you can still get some privacy to elope. One of my favorite is the La Jolla Coastal Walk, its north of downtown La Jolla, and offers a nice walk on the coast, while enjoying the scenery. Another quieter options is Windansea Beach, located more south of La Jolla, it is known for its beach bluffs and tidepools.
SUNSET CLIFFS
Known for its breaktaking cliffside views. There is miles of cliffs here, so there are endless options. Sunset time would be best. Going all the way south at Sunset Cliffs would give us access to the beach and pretty views.
BALBOA PARK
Hidden gem of San Diego. Balboa Park is located in central San Diego, and is easily accessible. It features spanish architecture and beautiful gardens. There is also a botanical greenhouse that is open during the day. Walk deeper into the park and you will also find a cactus garden (desert vibes!) as well as a rose garden.
ENCINITAS
A local favorite beach town, Encinitas offers pretty coastlines. Beacons Beach is slightly north with rocky beaches. Swamis Beach is a known surf spot, but offers nice tide pools at low tide.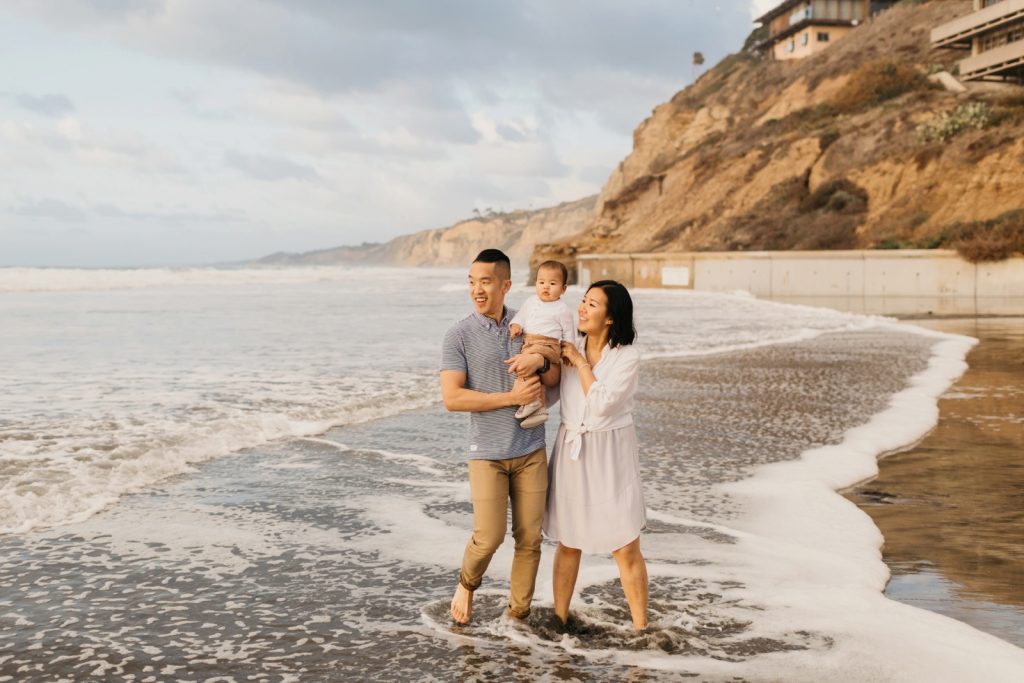 Family Session at Scripps Pier Beach, La Jolla
FAQ's
everything you need to know for the best shoot experience…
When is the best time to do our shoot?
During the week is best, as the location will be less crowded; especially during the summer months, when San Diego welcomes lots of tourist.
What is the most child friendly location?
Scripps Pier, La Jolla in my opinion! The beach offers stunning views, and flat beaches which are perfect for the little ones. With views of La Jolla south and Scripps Pier to the north, the location is ideal, and usually isn't crowded. If there is a low tide, walking north can reveal some pretty tide pools and rock formations.
What should we wear?
Solid, pastel colors work best. No wild prints, and neon colors please! I always recommend earthy/ neutral tones. Here is link for some outfit ideas.
When should we book our shoot?
Best to book your shoot a few weeks before you arrive, and at the beginning of your trip. This leaves room to reschedule in case the weather isn't the best.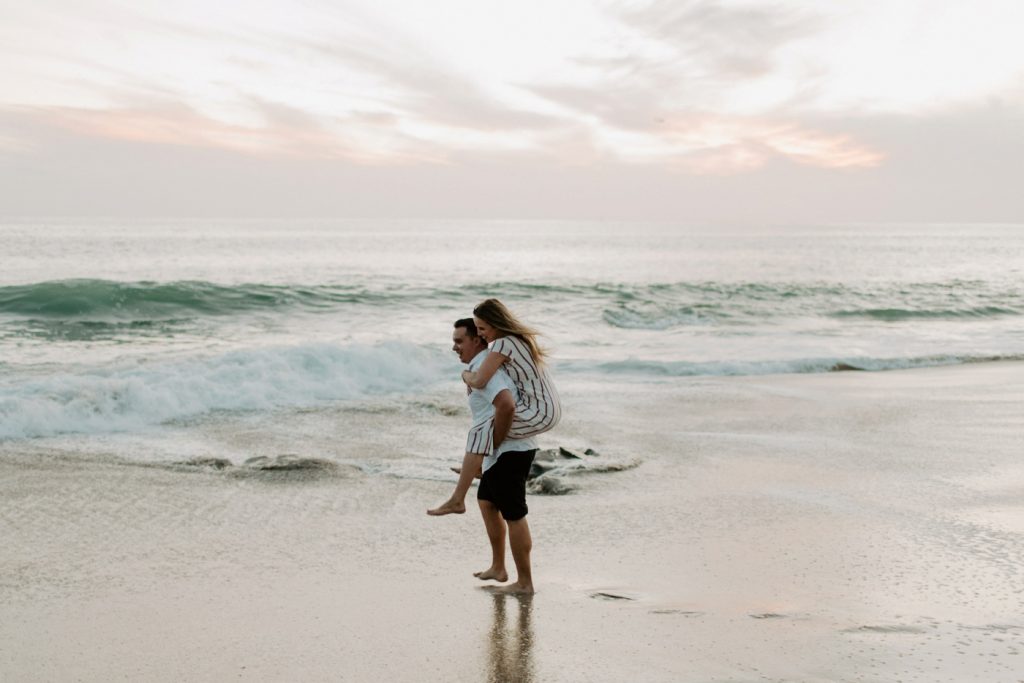 Couple session at Windansea Beach