Been a dream for the last few months to shoot in the sand dunes, and so glad it finally happened! Luisa + Matt are a loving, care free couple, which made them super fun to photograph. Luisa is a amazing photographer herself.
Two hours east of San Diego is Glamis Sand Dunes.  It's a pleasant ride, and out of nowhere you start seeing sand dunes.  We started our shoot few hours before sunset, with some lighting. Once golden hour hit, we went deeper into the dunes. 
Shooting at the sand dunes, is ideal for a day trip. Firstly, there is no food spots around so be sure pack some snacks and drinks. It will be windy, and you will feel like you are in a desert in Morocco! 
If you're heading to Morocco, Marakesh is where to be. The resort of El Fenn is ideal, with a laid back style and nice architecture. Check out VenueReports list to Morocco's most beautifully styled spots.
If Morocco is a bit of ways for you, Palm Springs is close by and offers similar Moroccan style venues. Head to Colony29 in Palm Springs, a Spanish revival venue. It sits on 6 botanical gardens, has fire pits and beautiful mountain backdrops. 
Another favorite is Korakia Pensione, in Palm Springs. I personally stayed here for a night, and felt like I was in the Mediterranean- perfect for a Moroccan style elopement. It offers several villas, courtyards, pools and small personal, unique touches such as fire pits and lanterns. The venue can be rented out for a weekend to host your wedding guests!
Are you by any chance planning a Moroccan style wedding or elopement? Click here to check out an information post I created for couples planning to get married in the Southern California area, and seeking similar style locations. Hope this is helpful! 
First Dress: Stone Fox Bride Second Dress: Top is Free People Bottom is BHLDN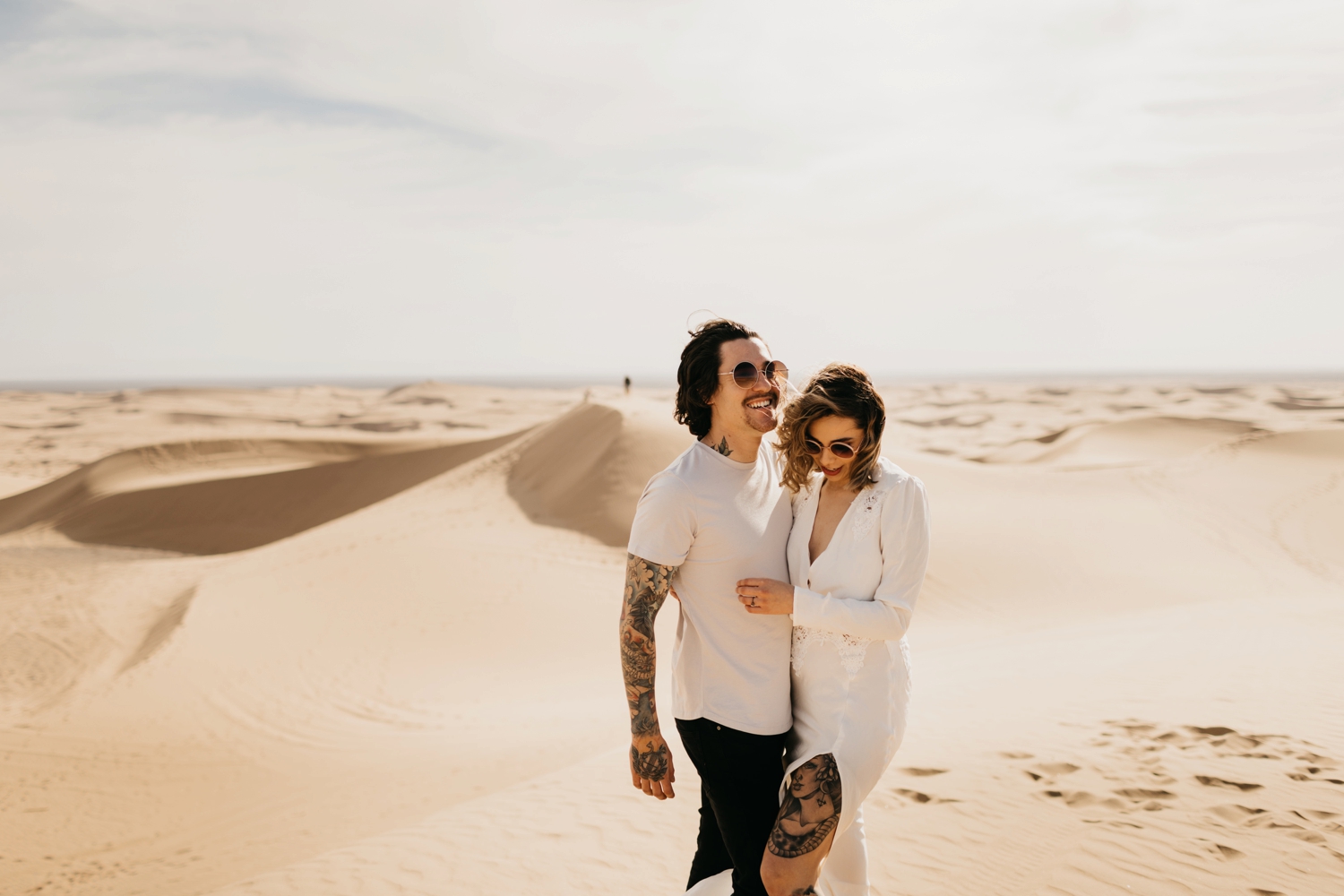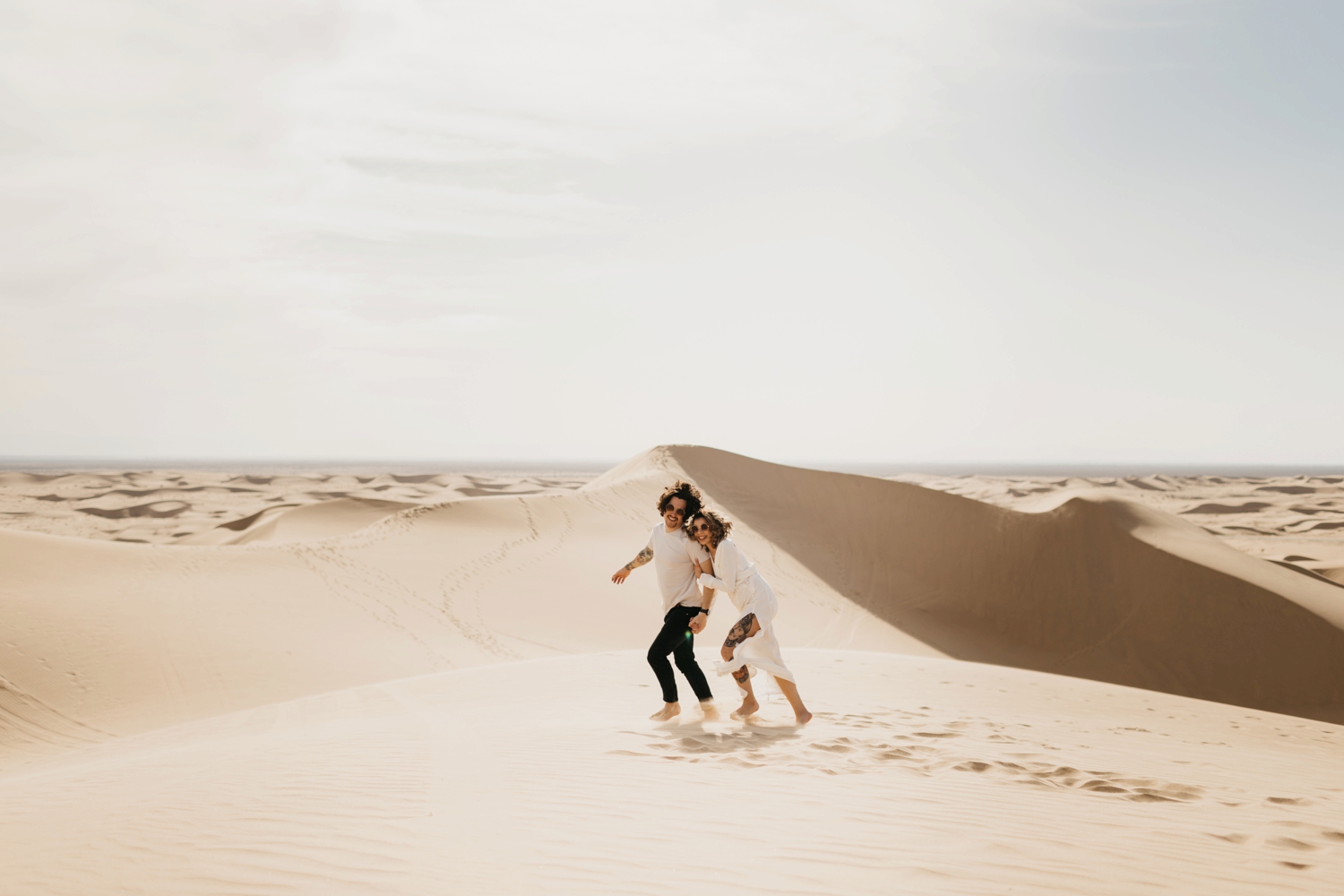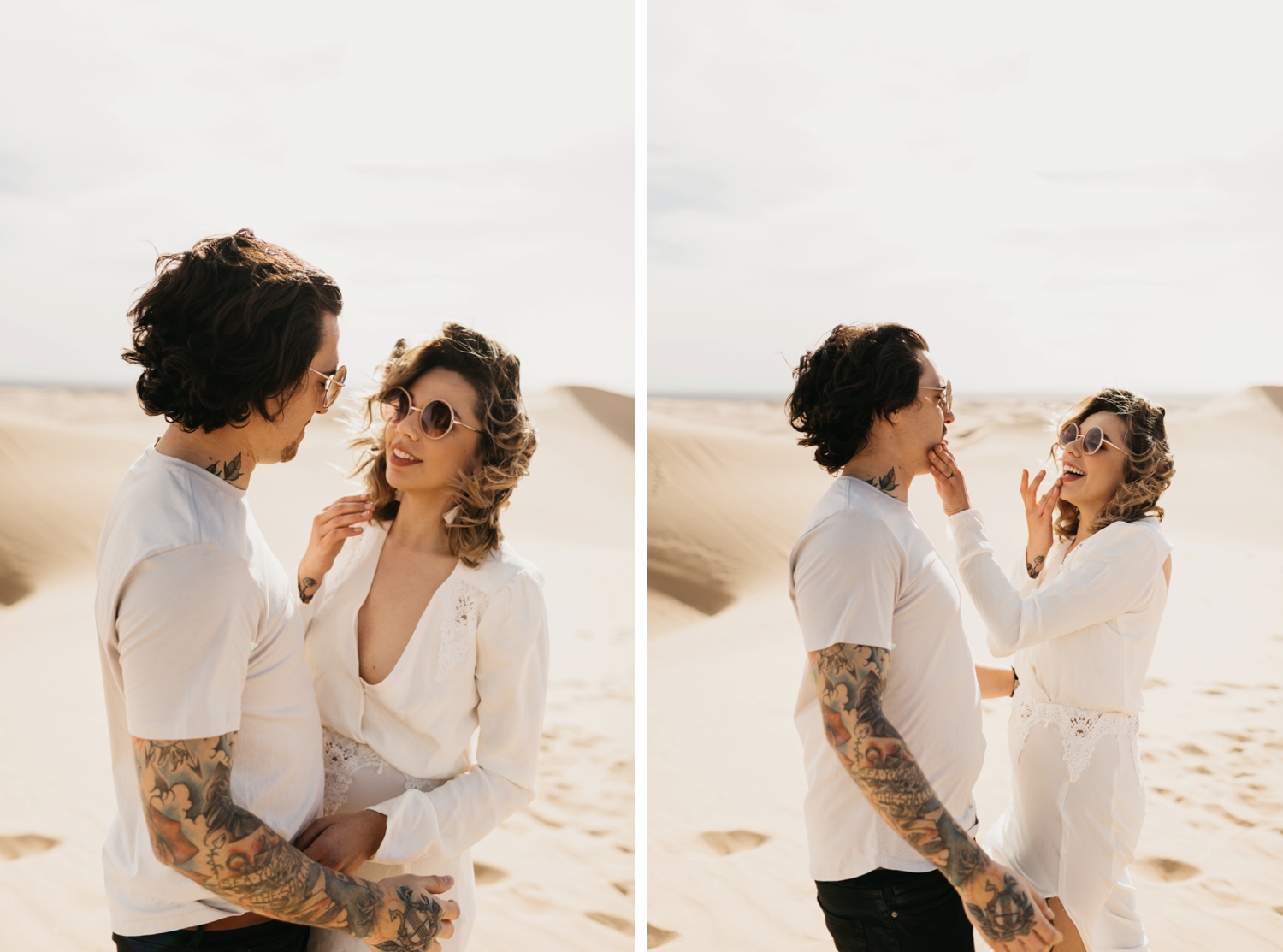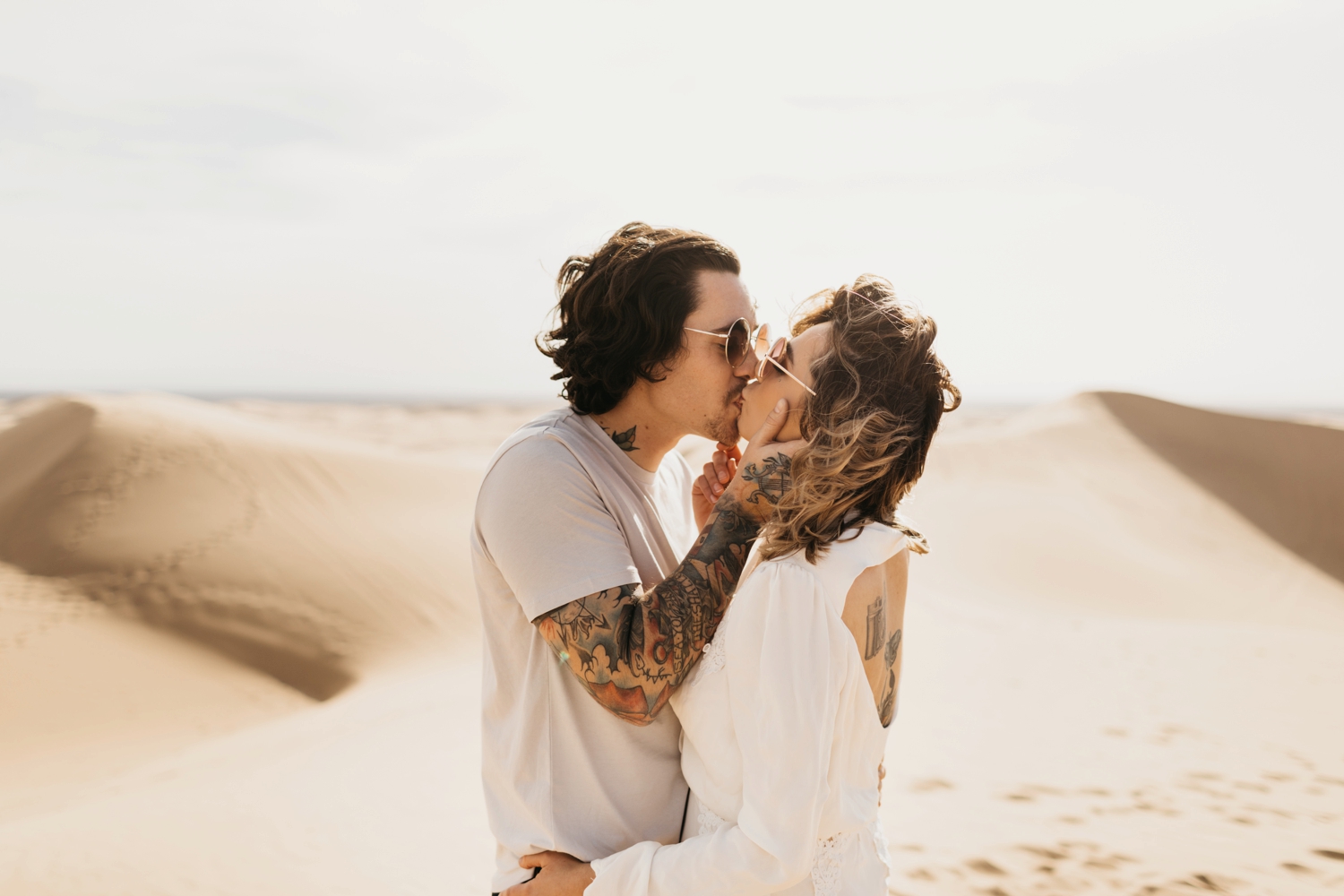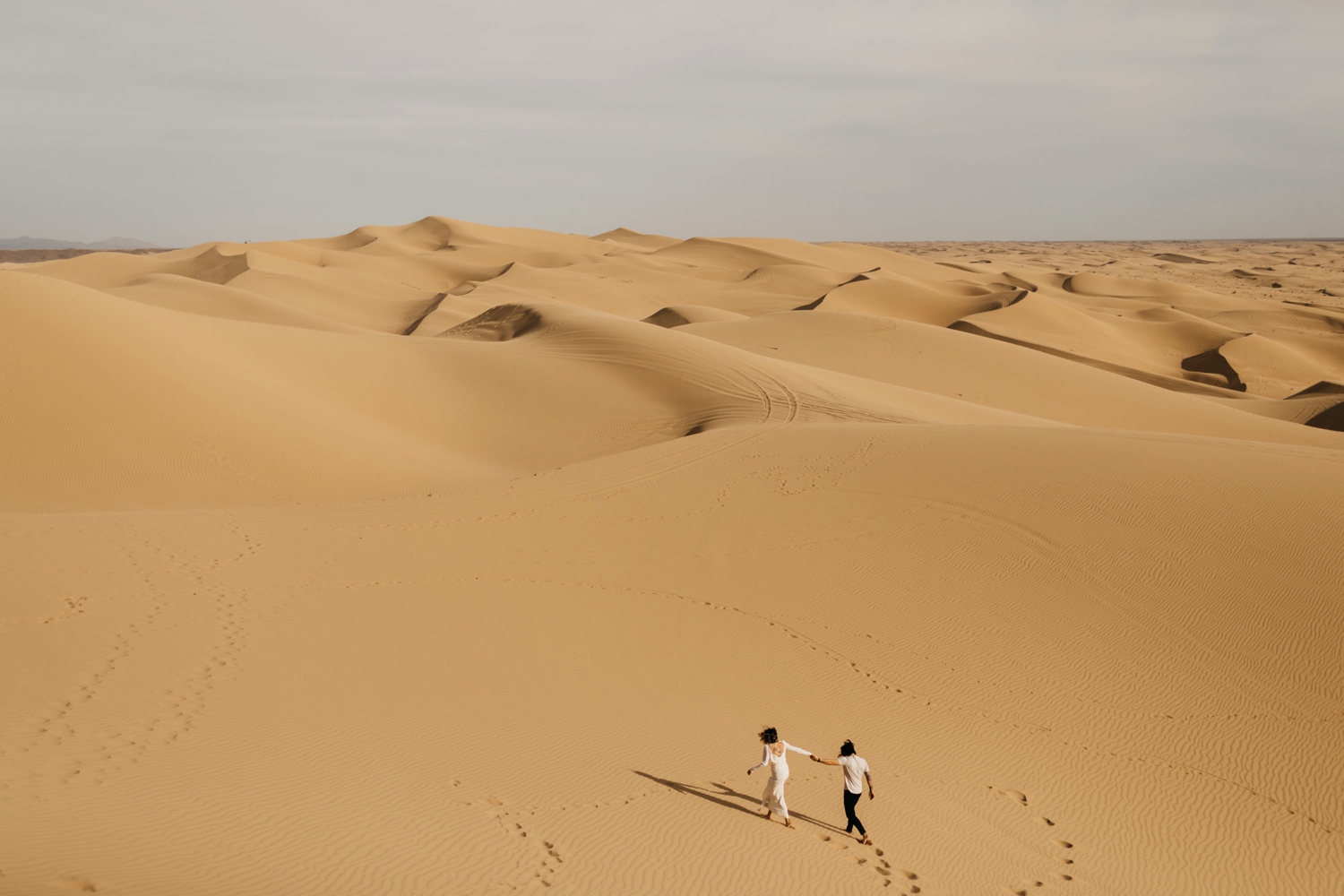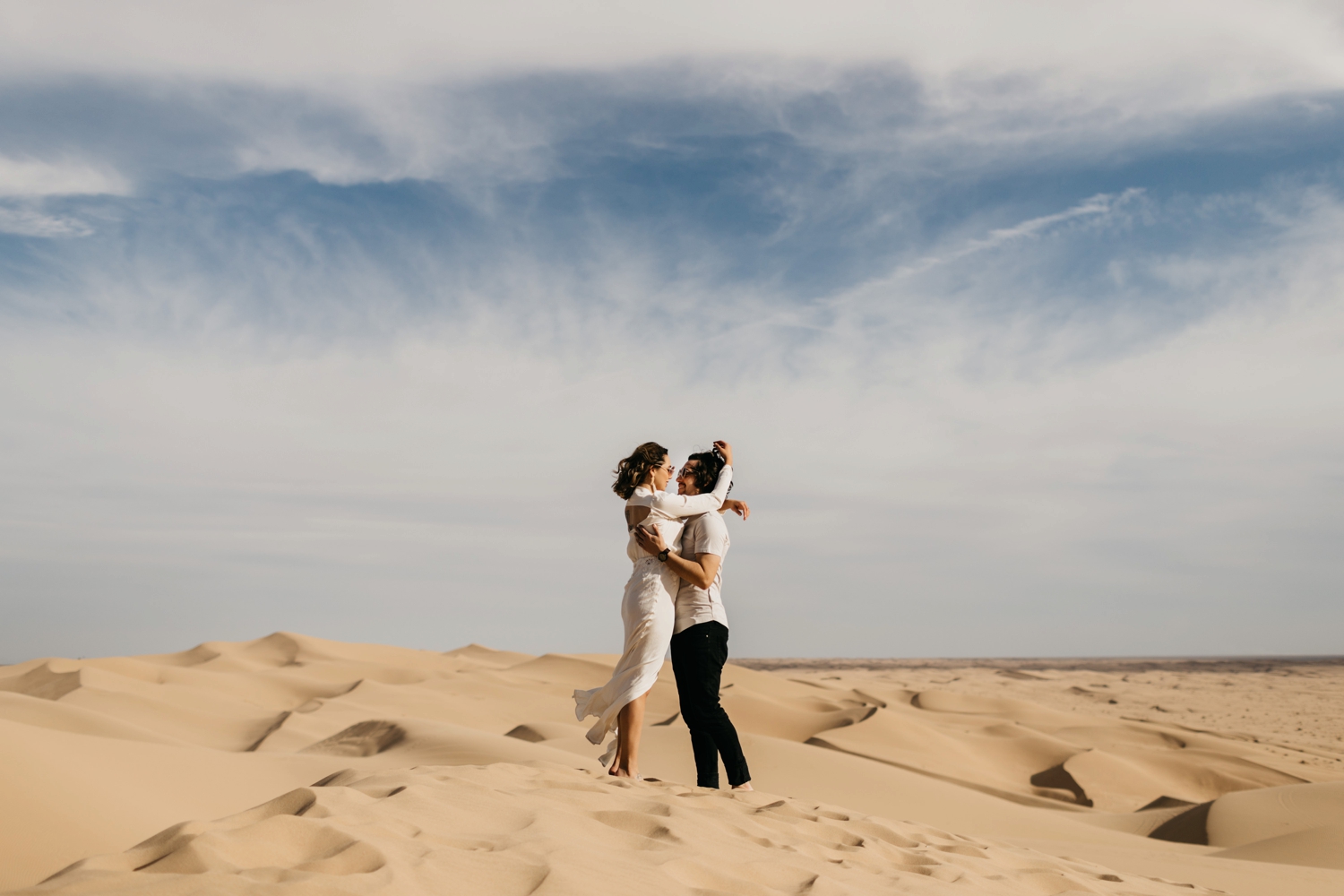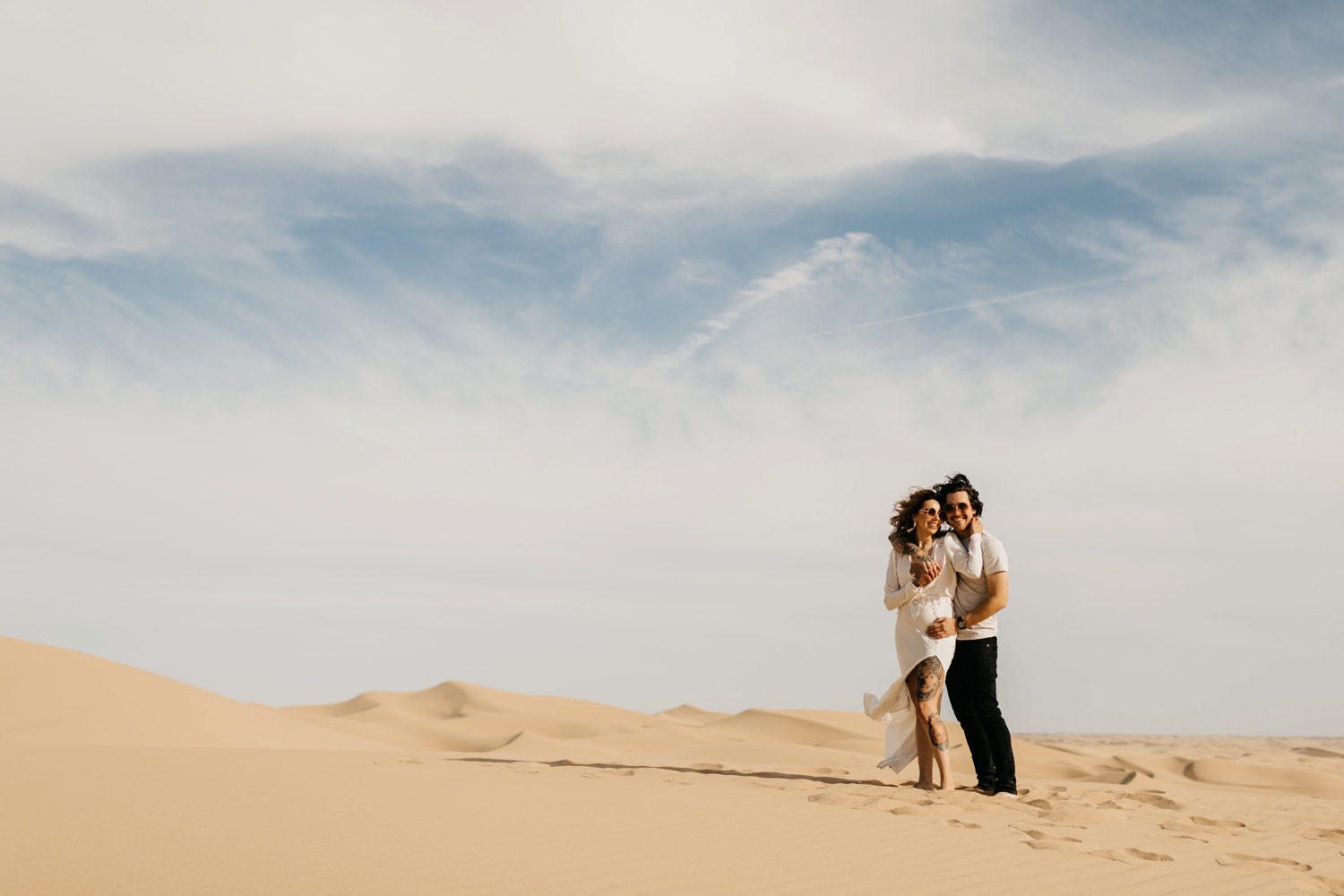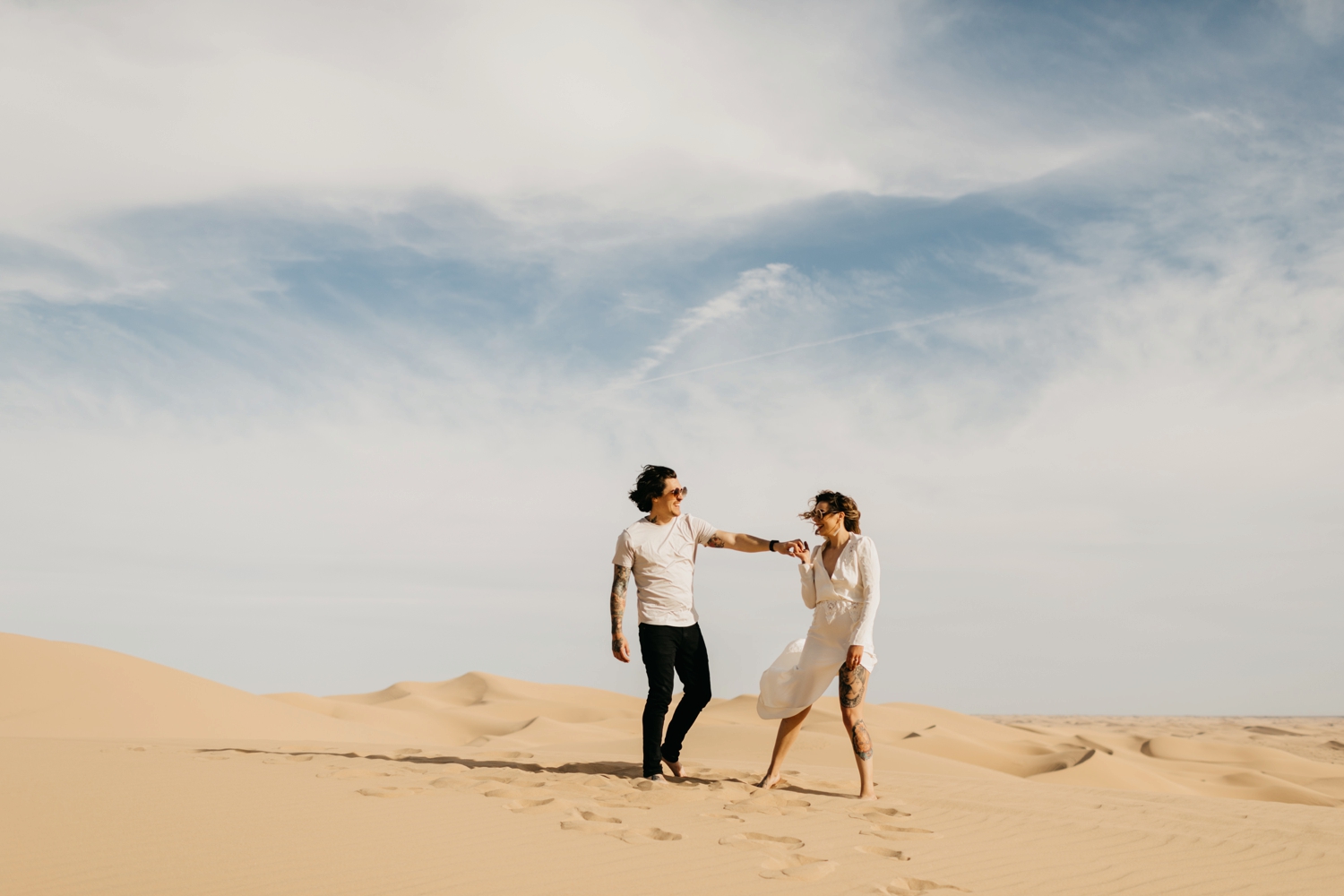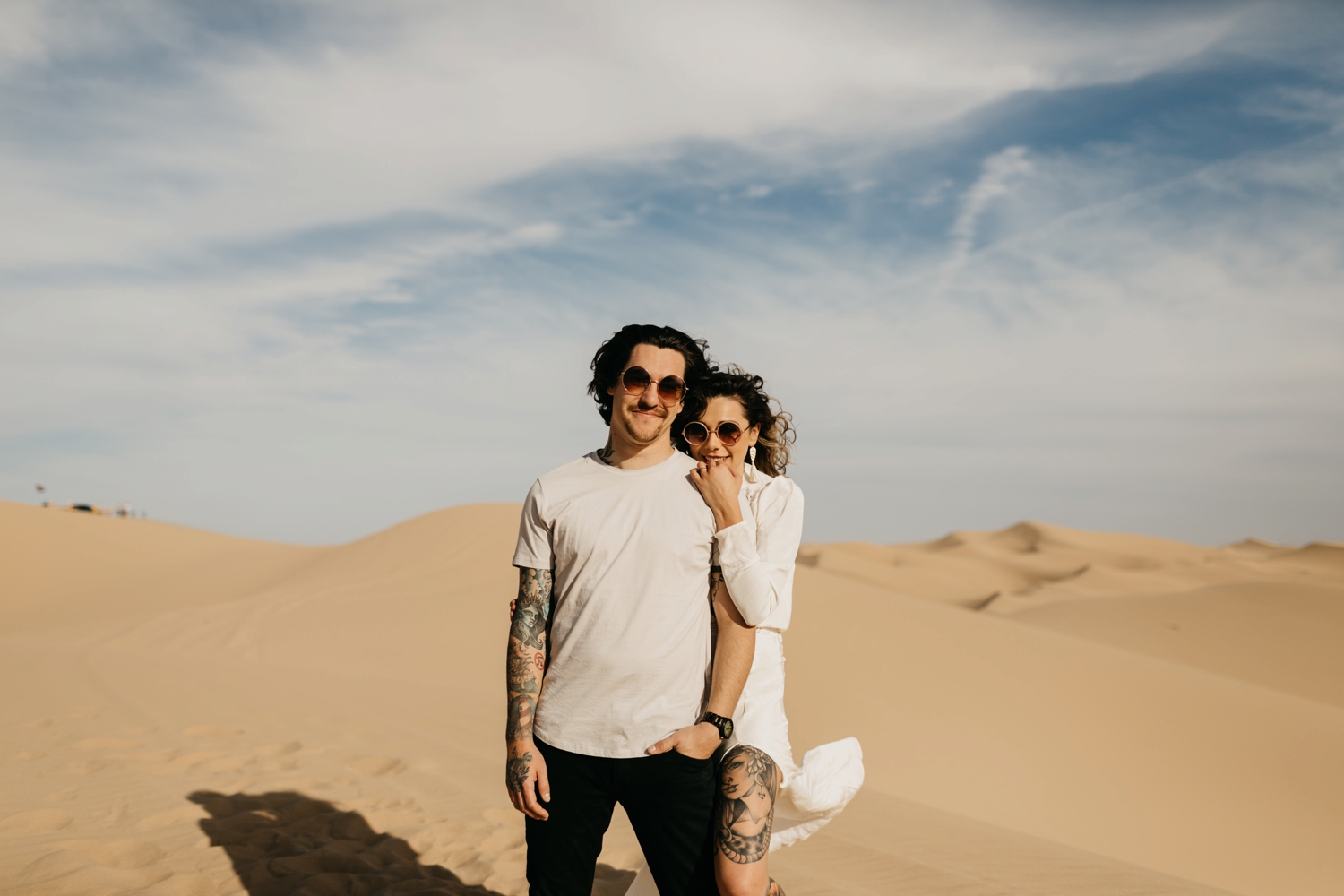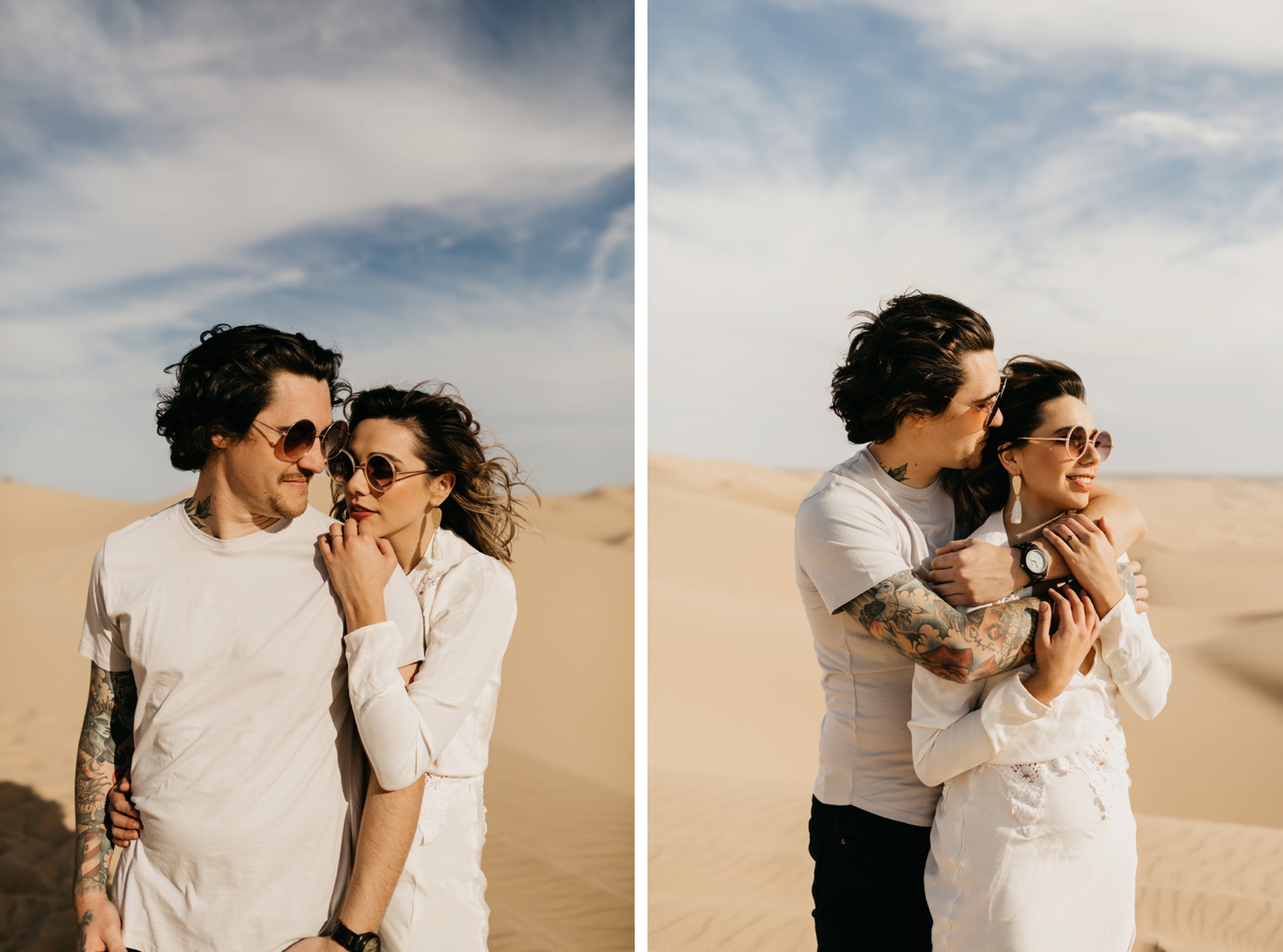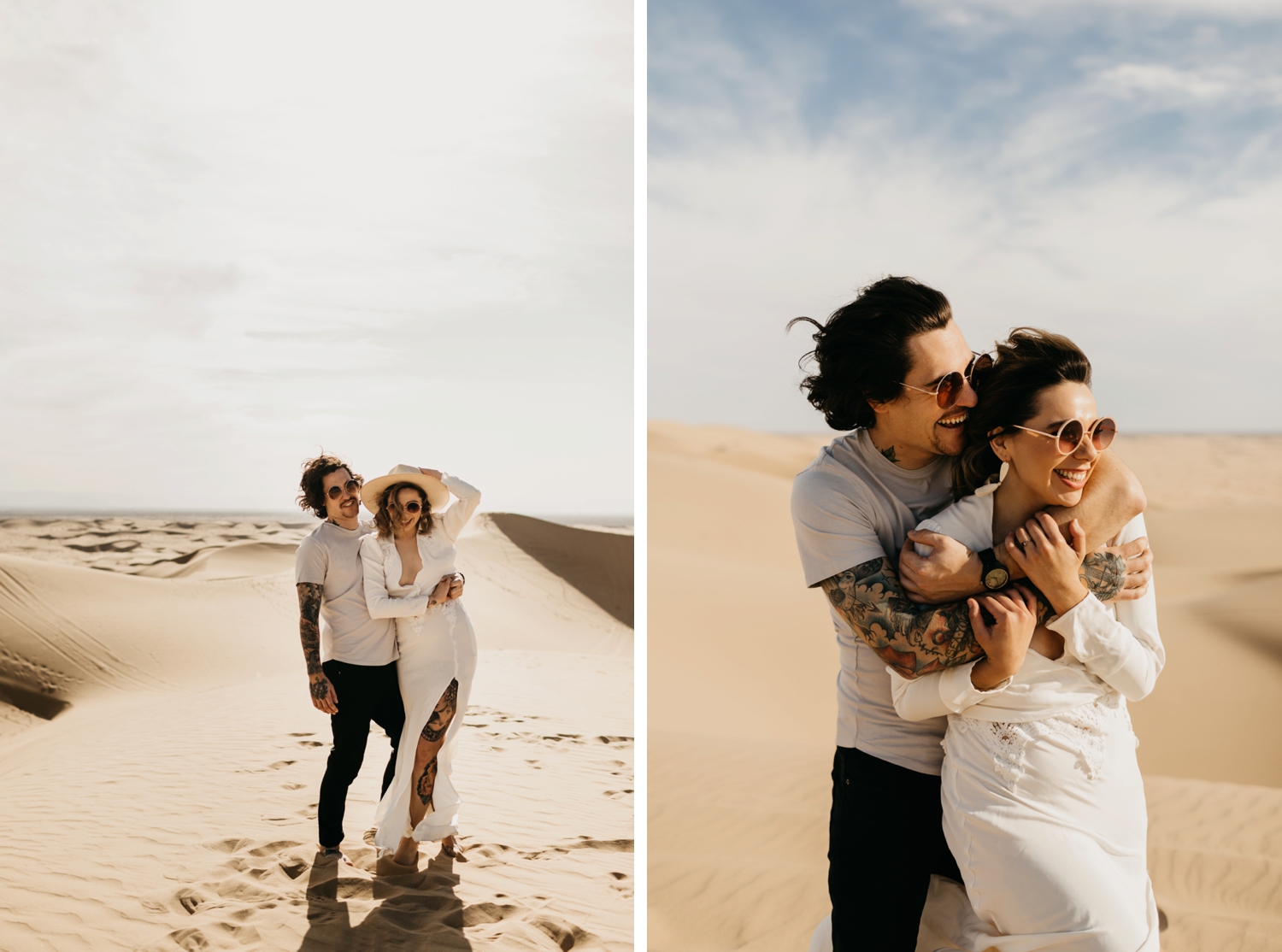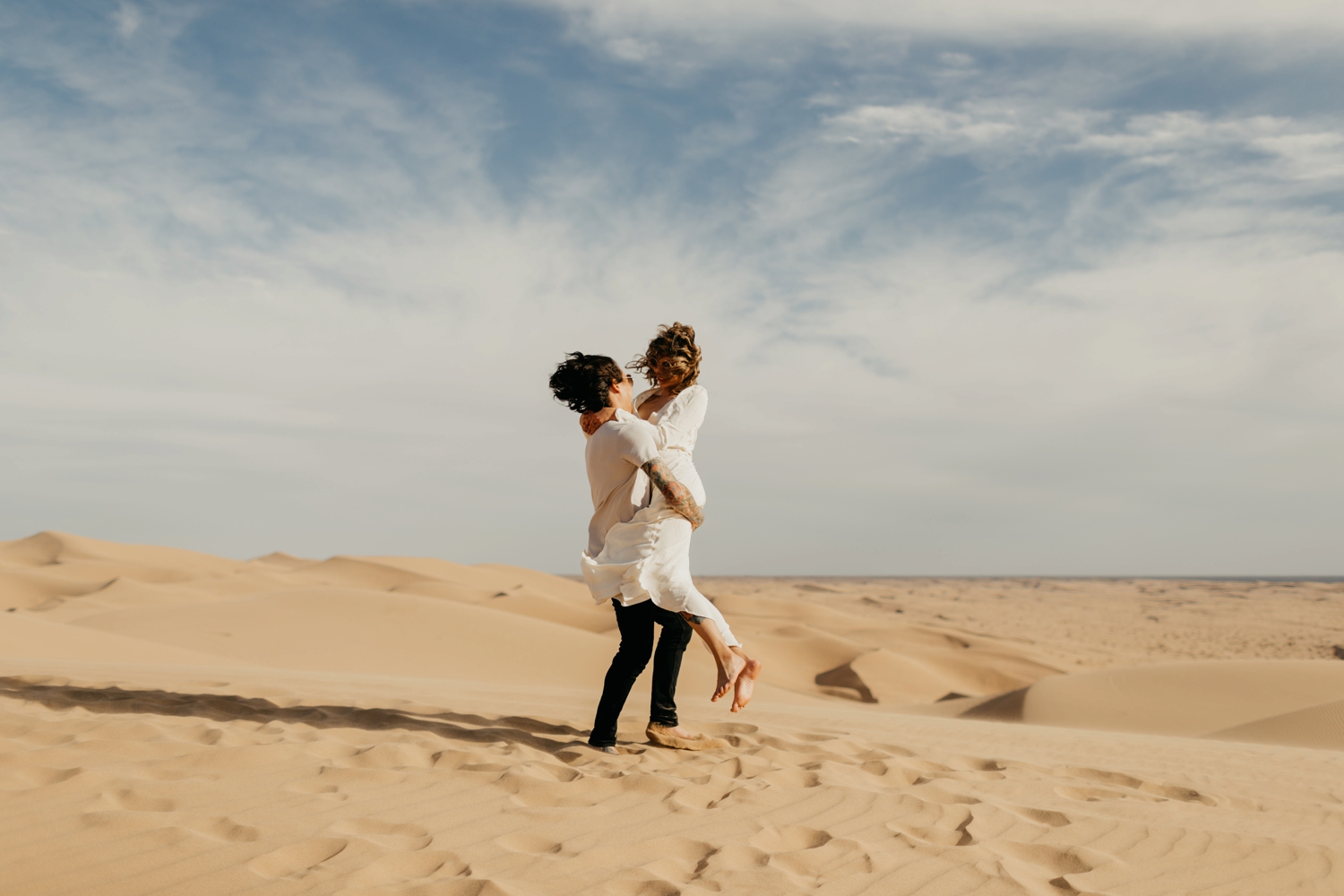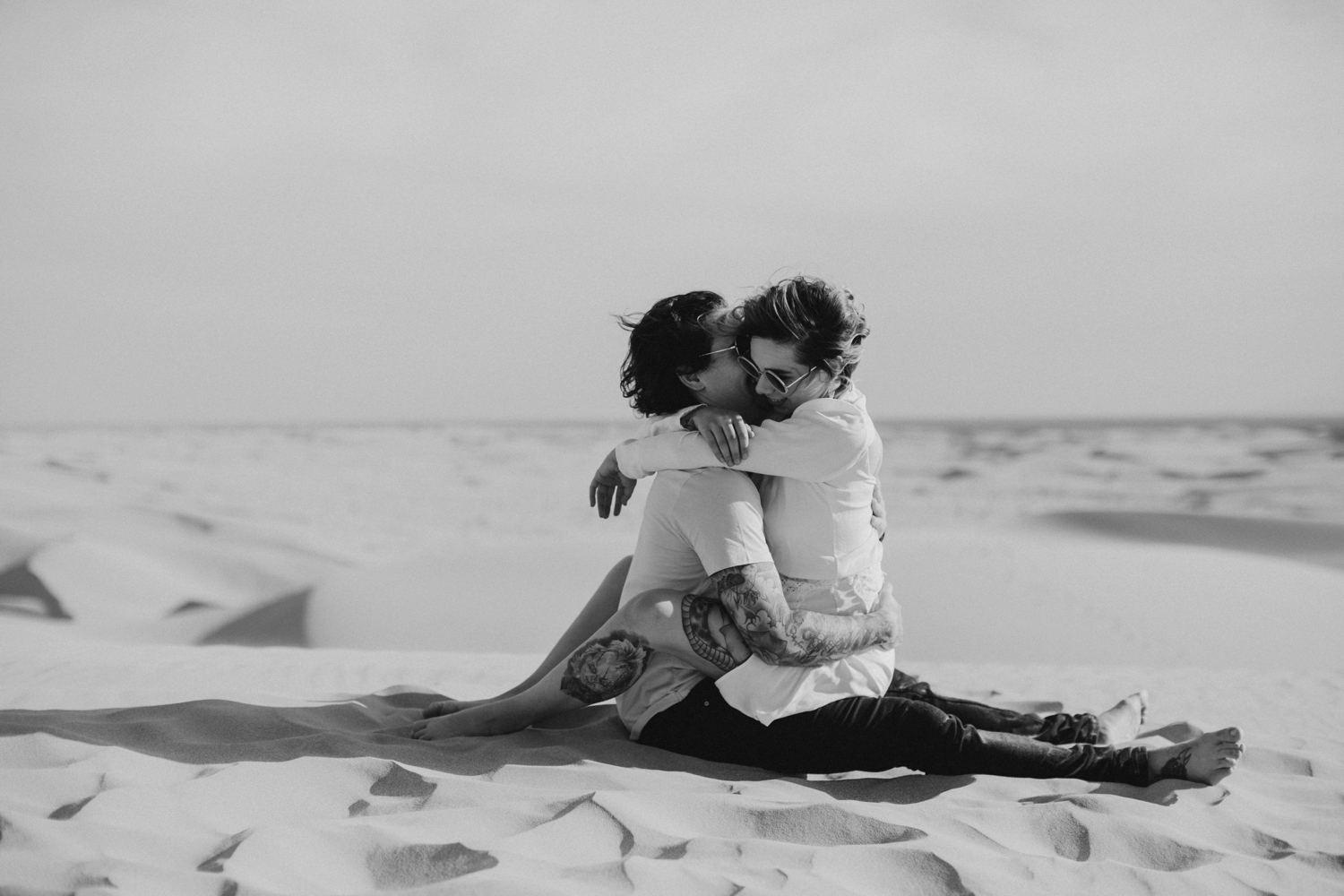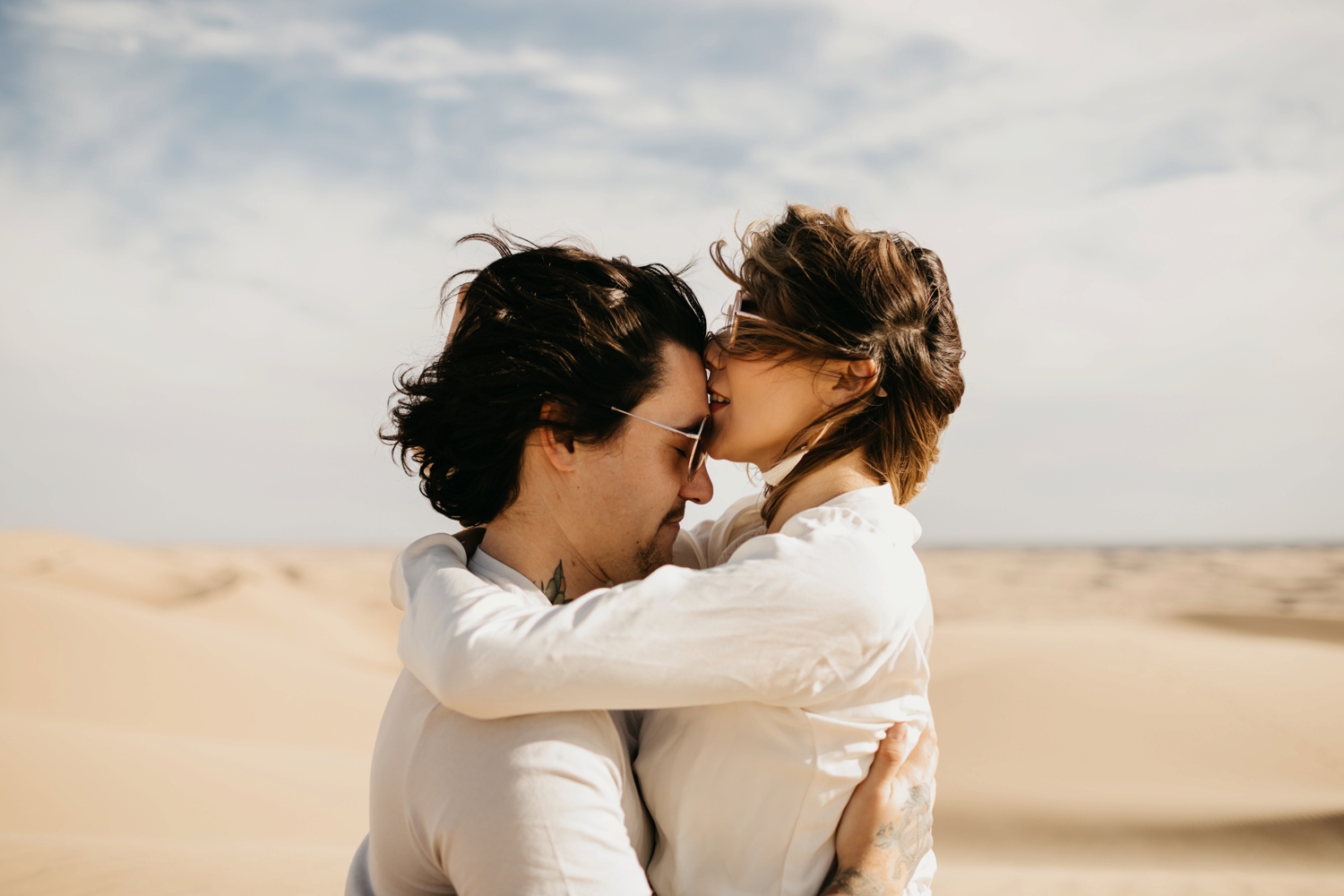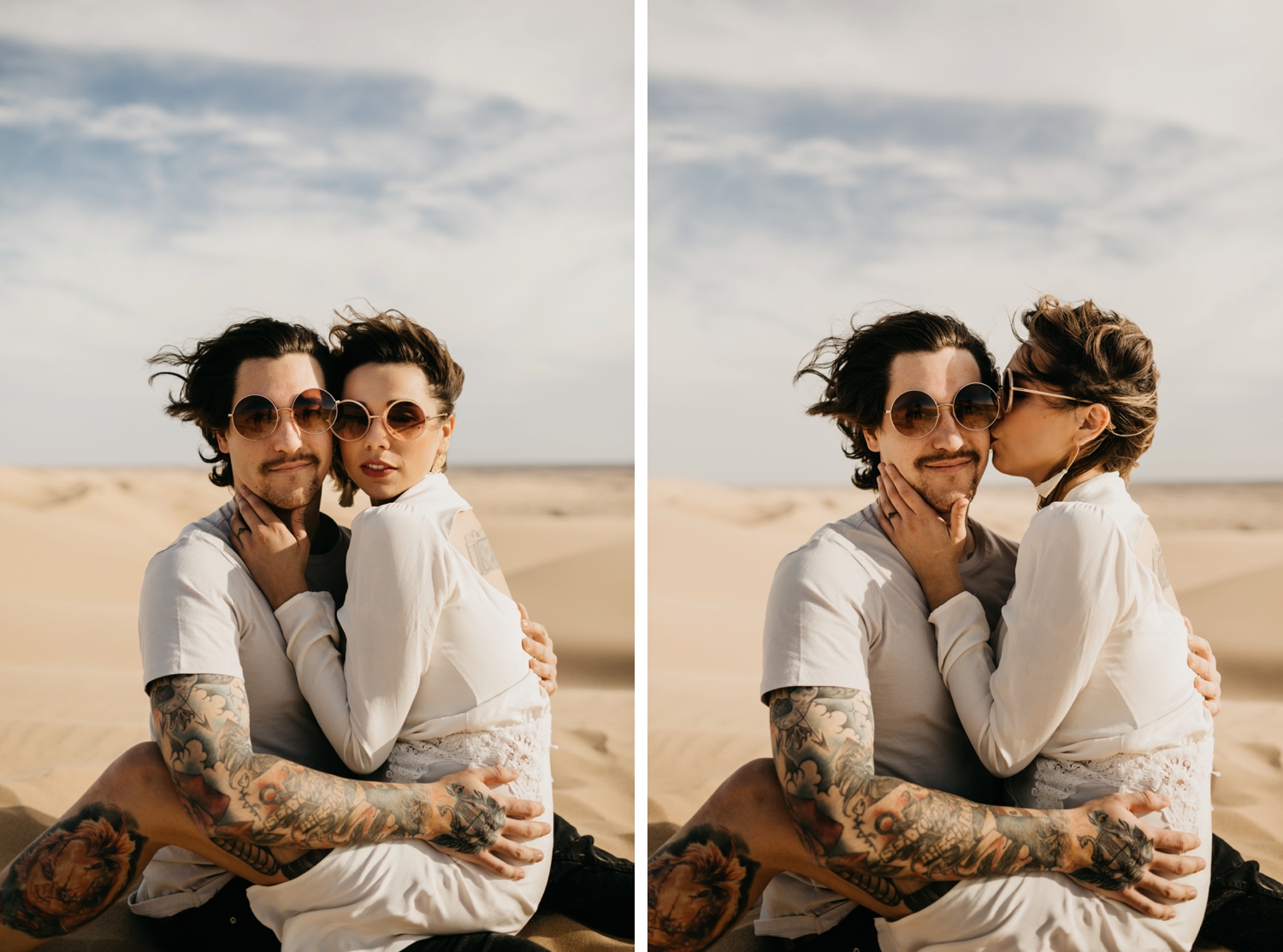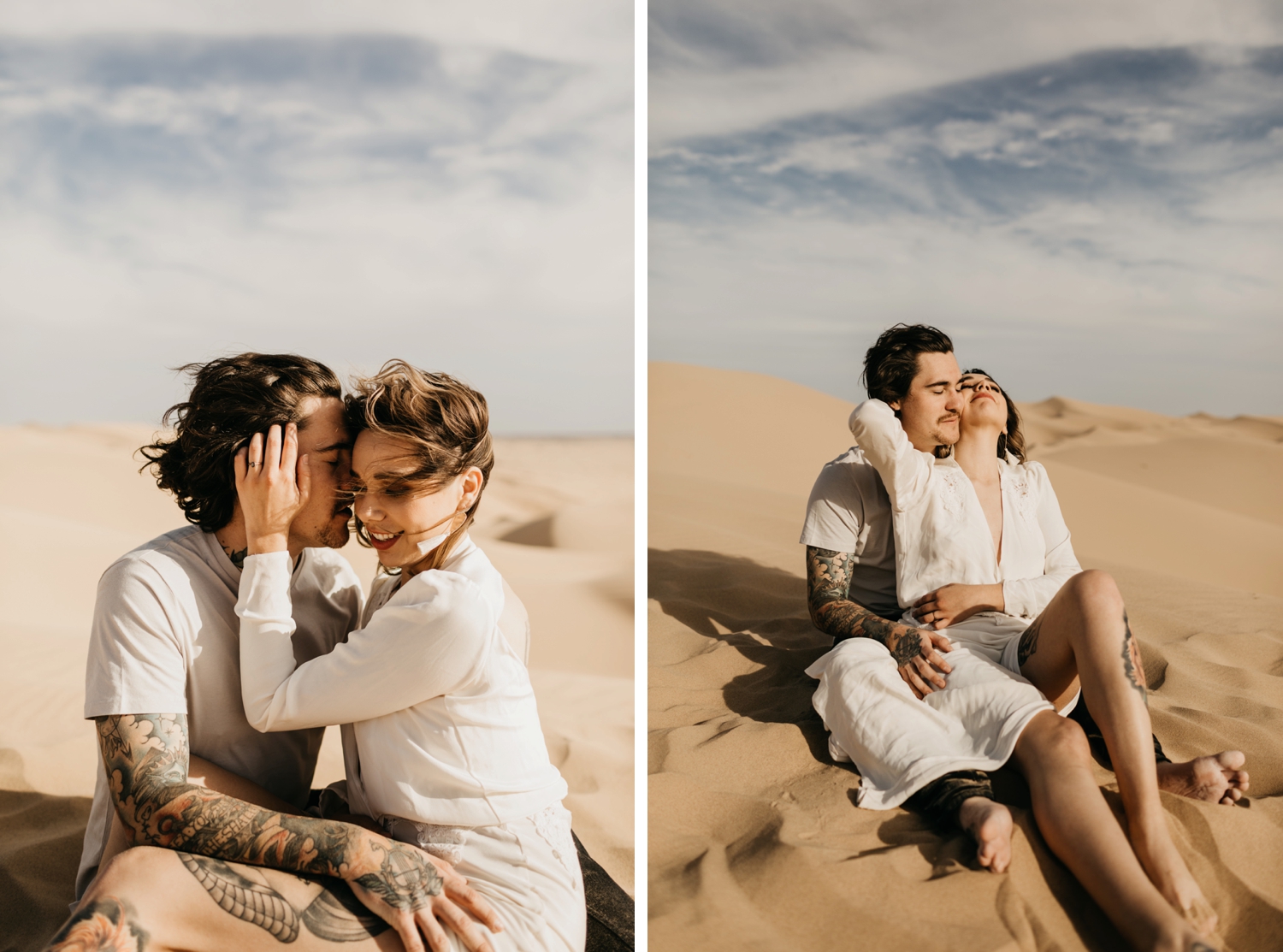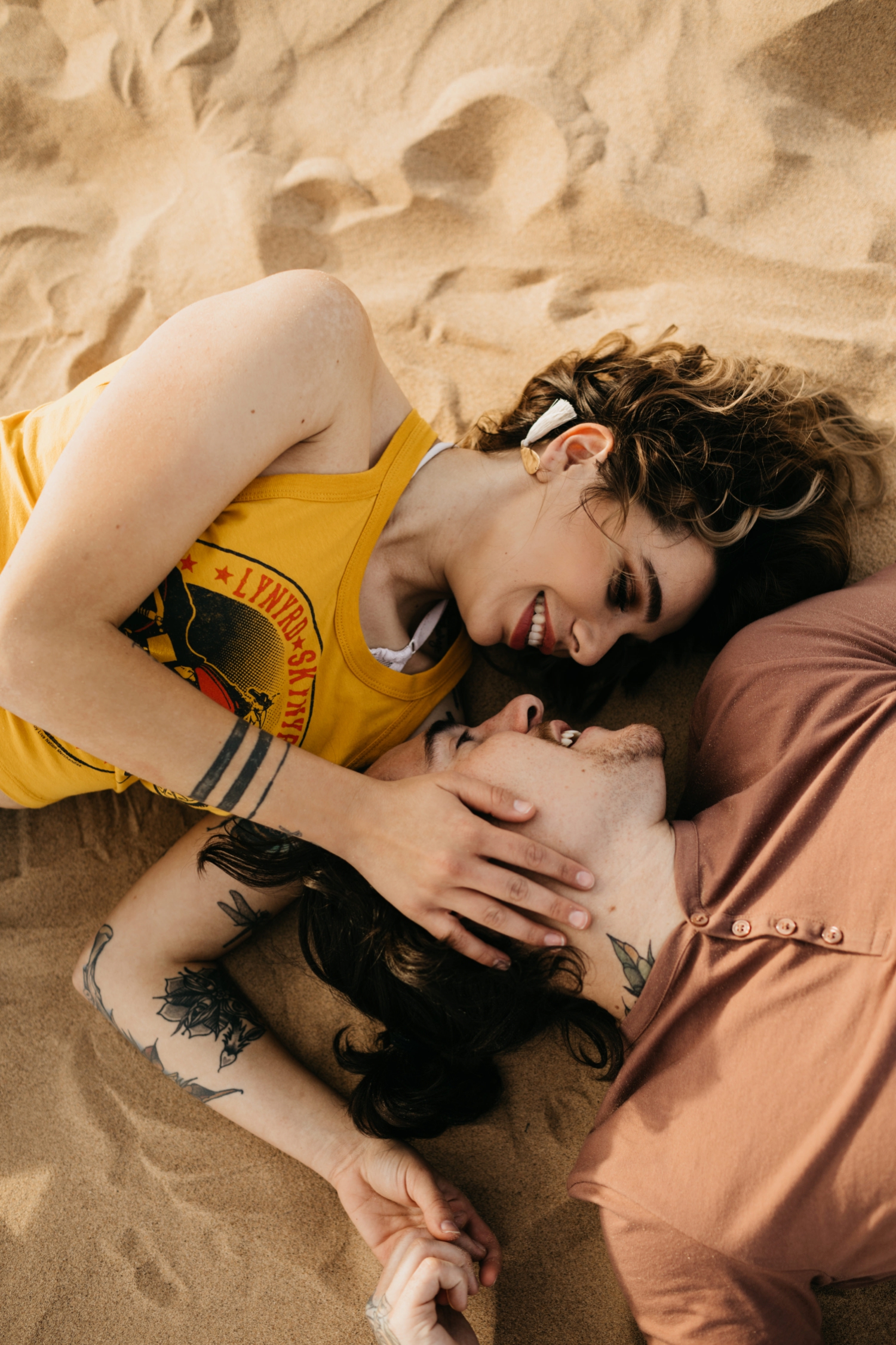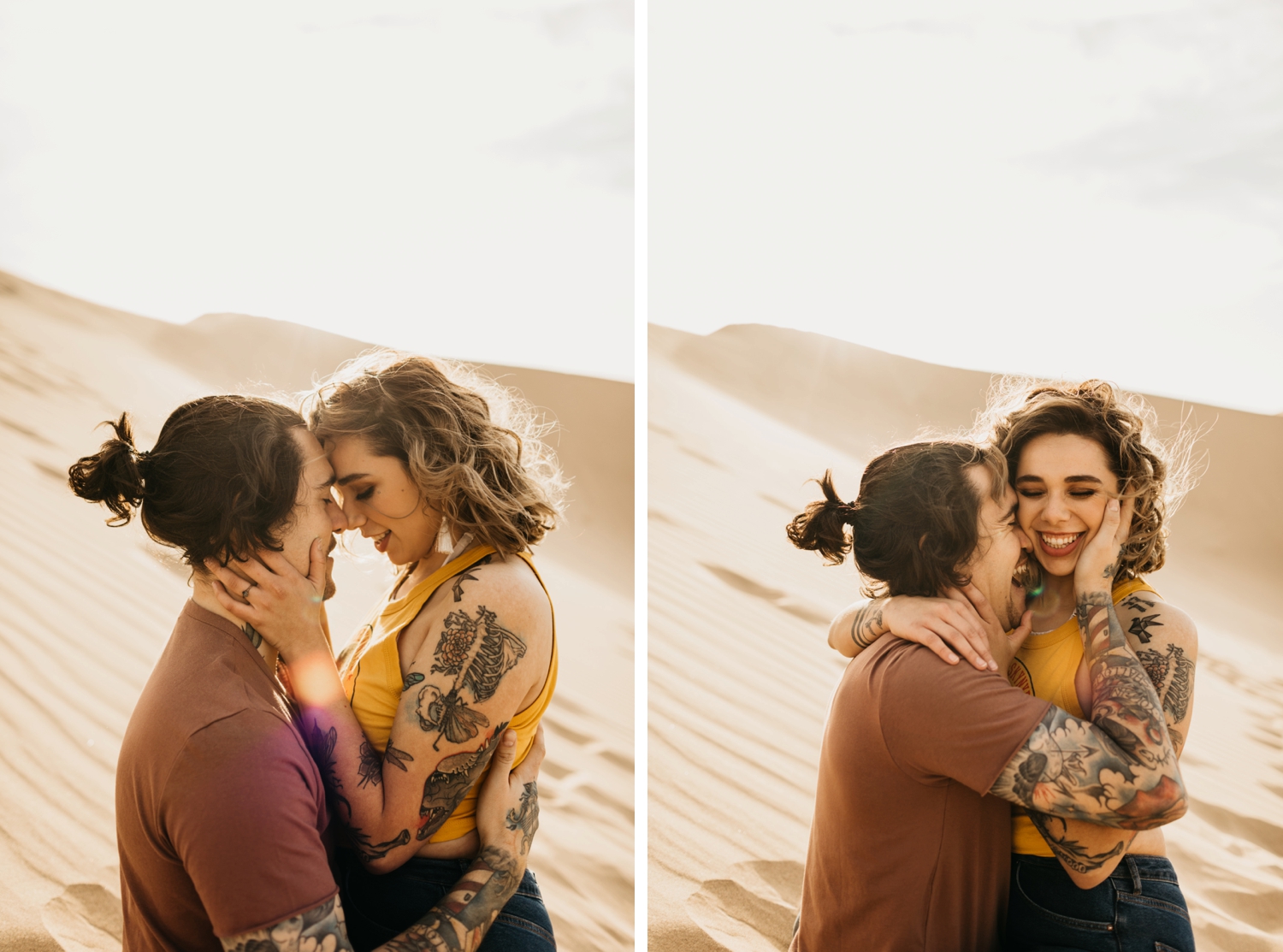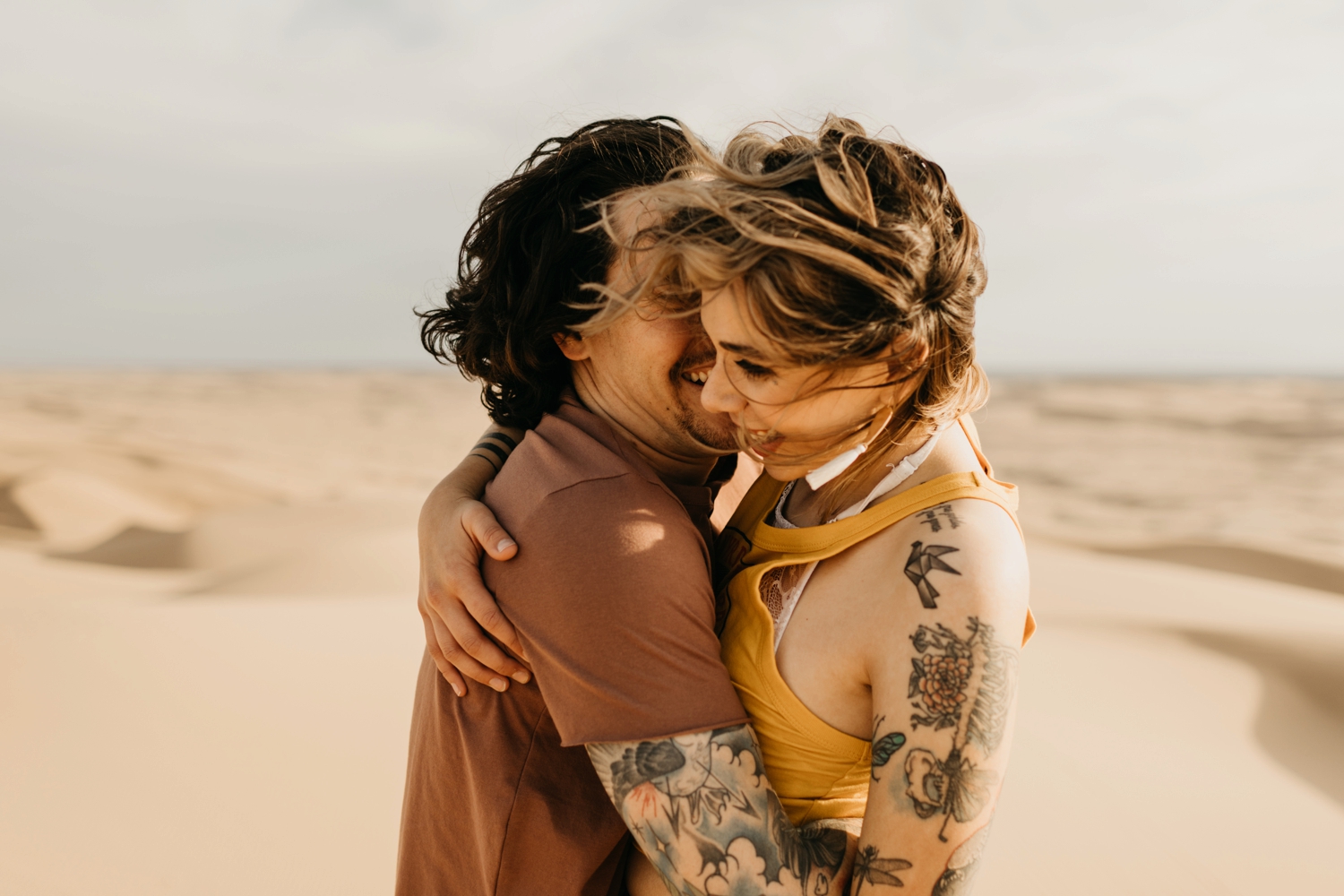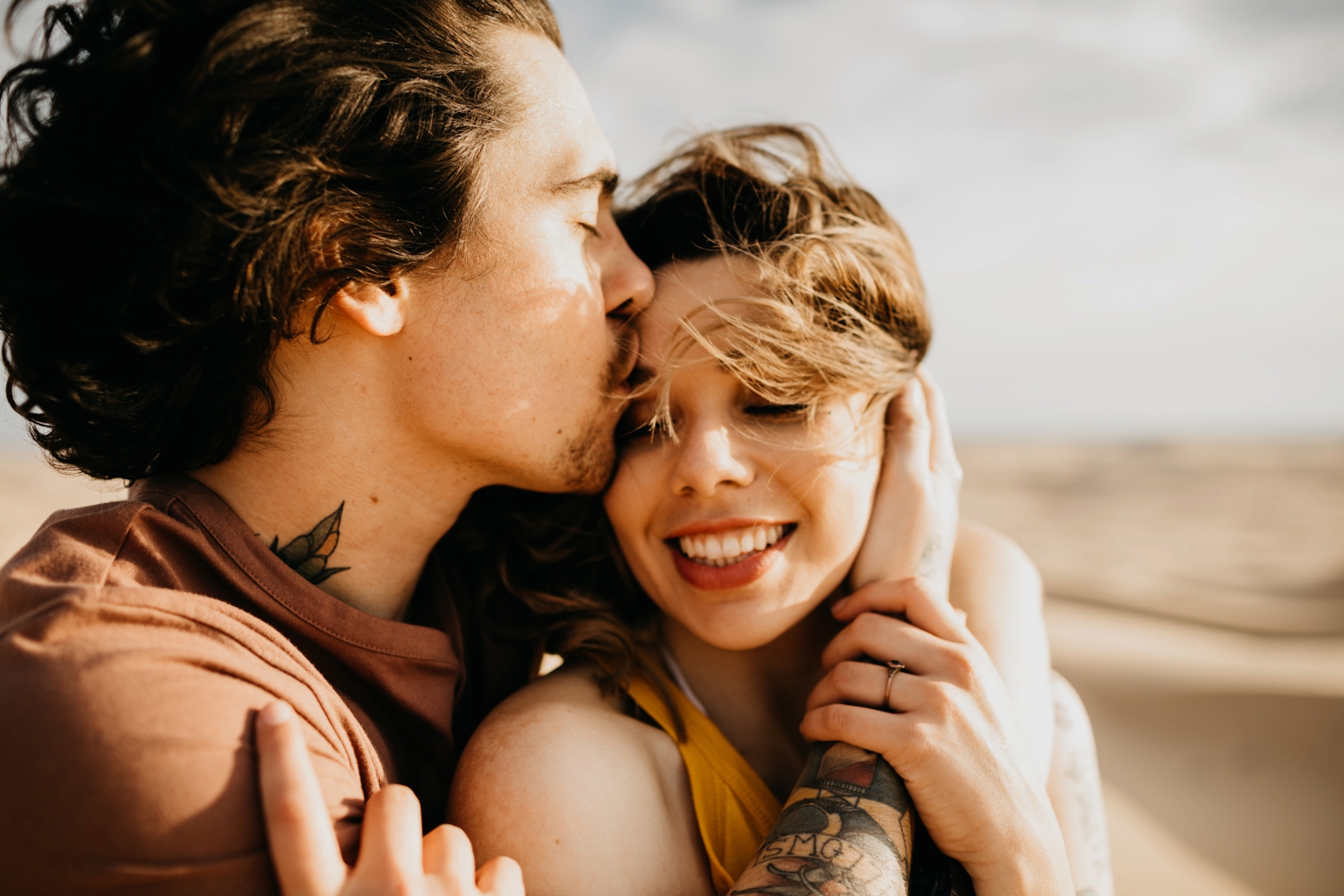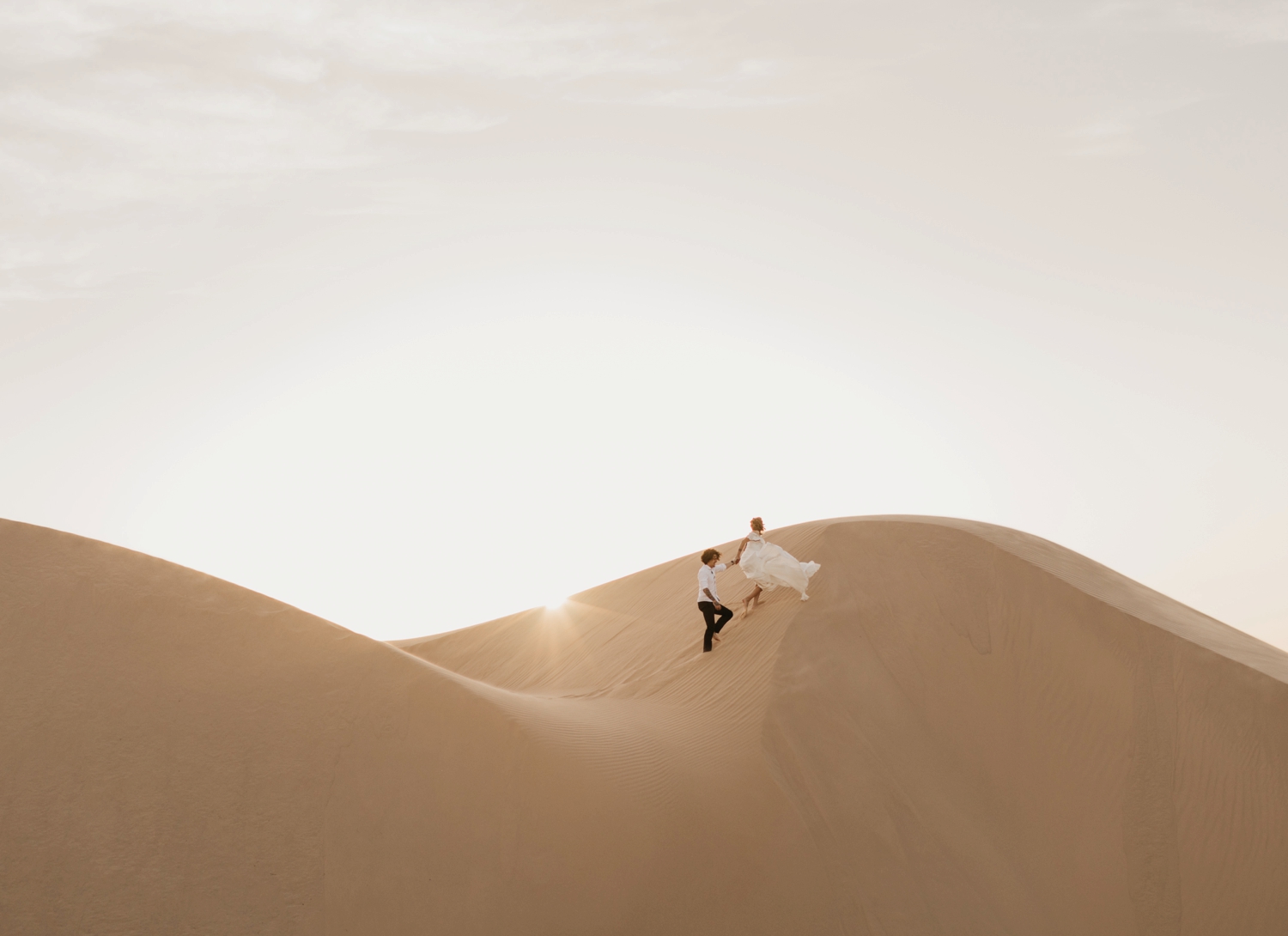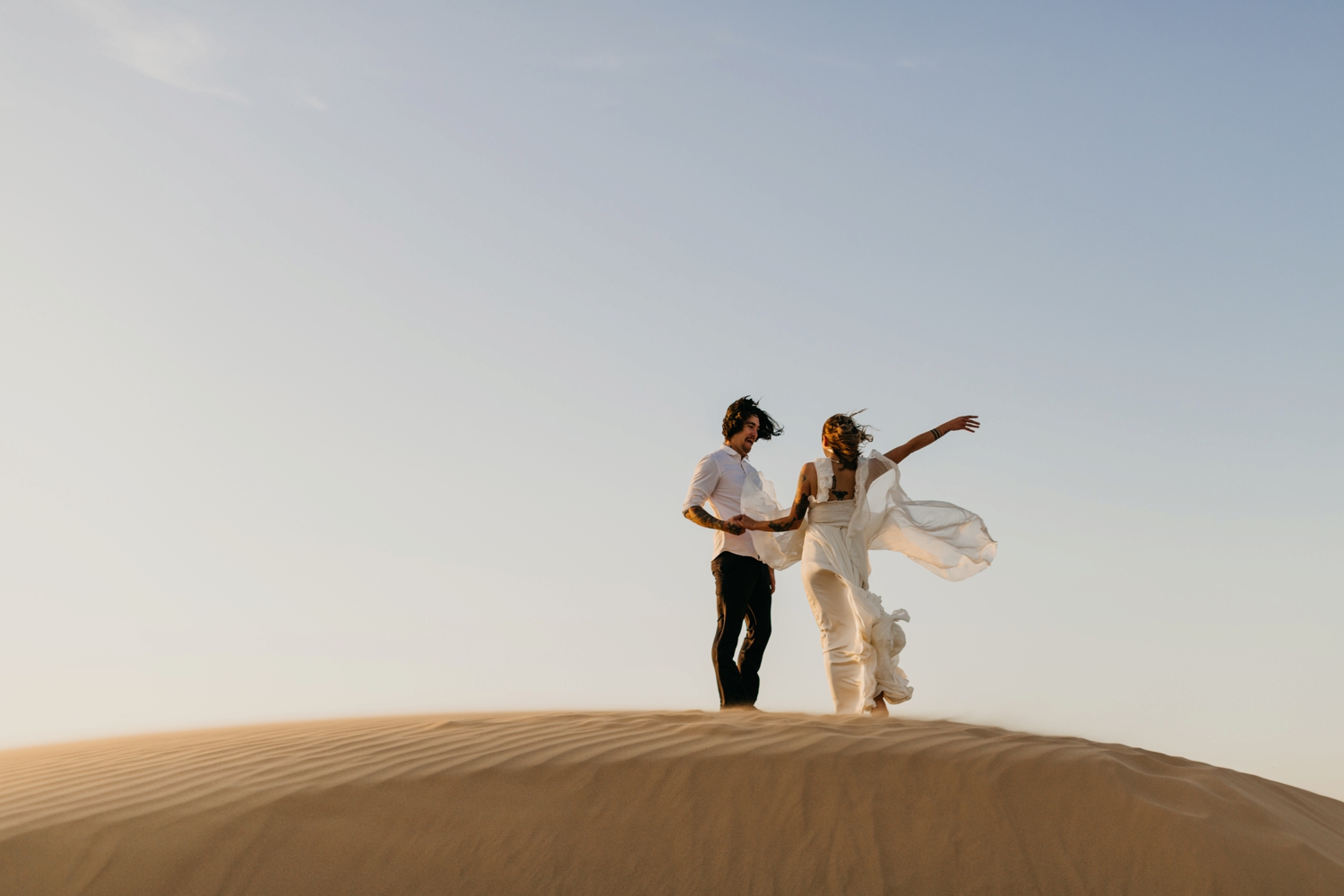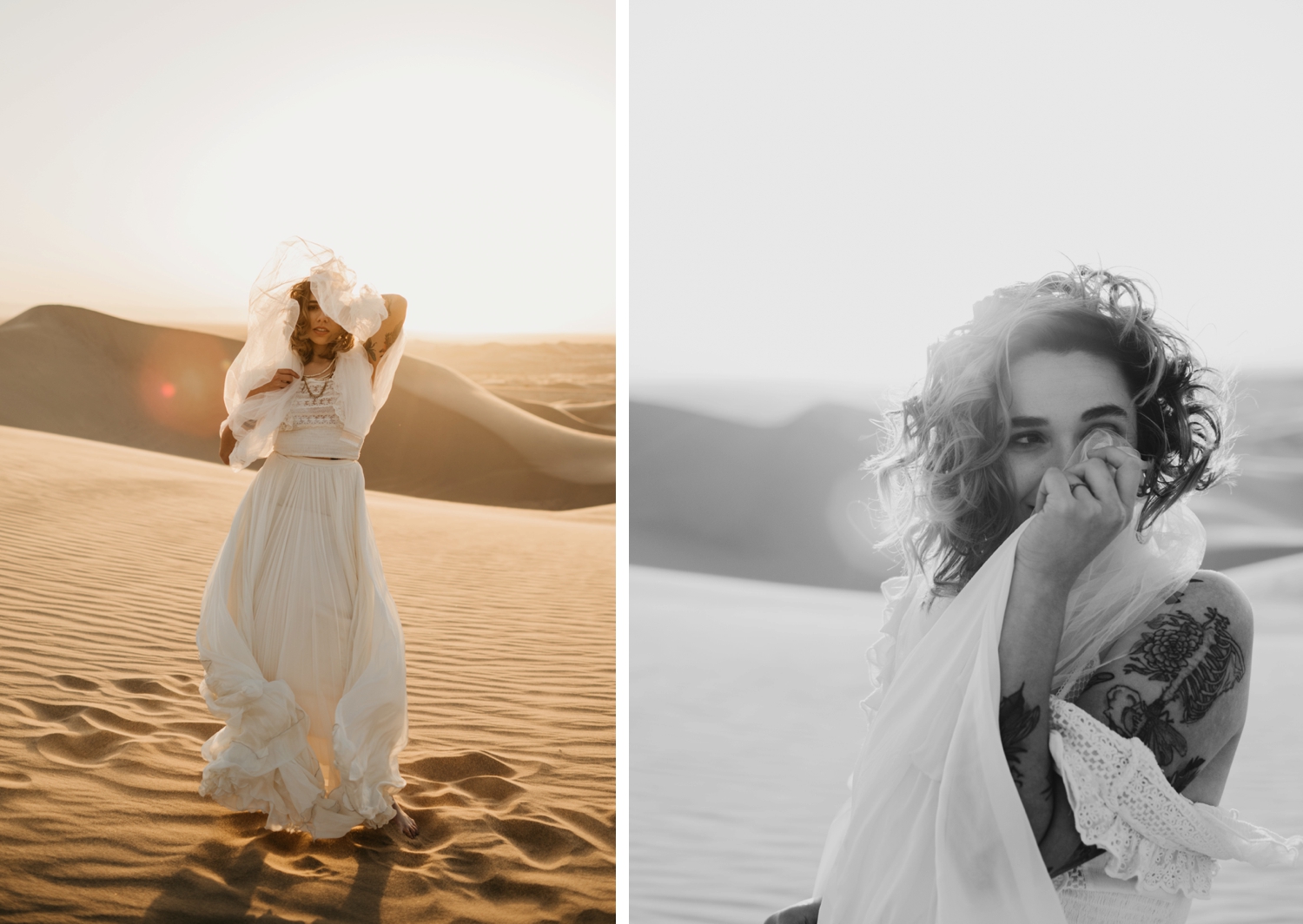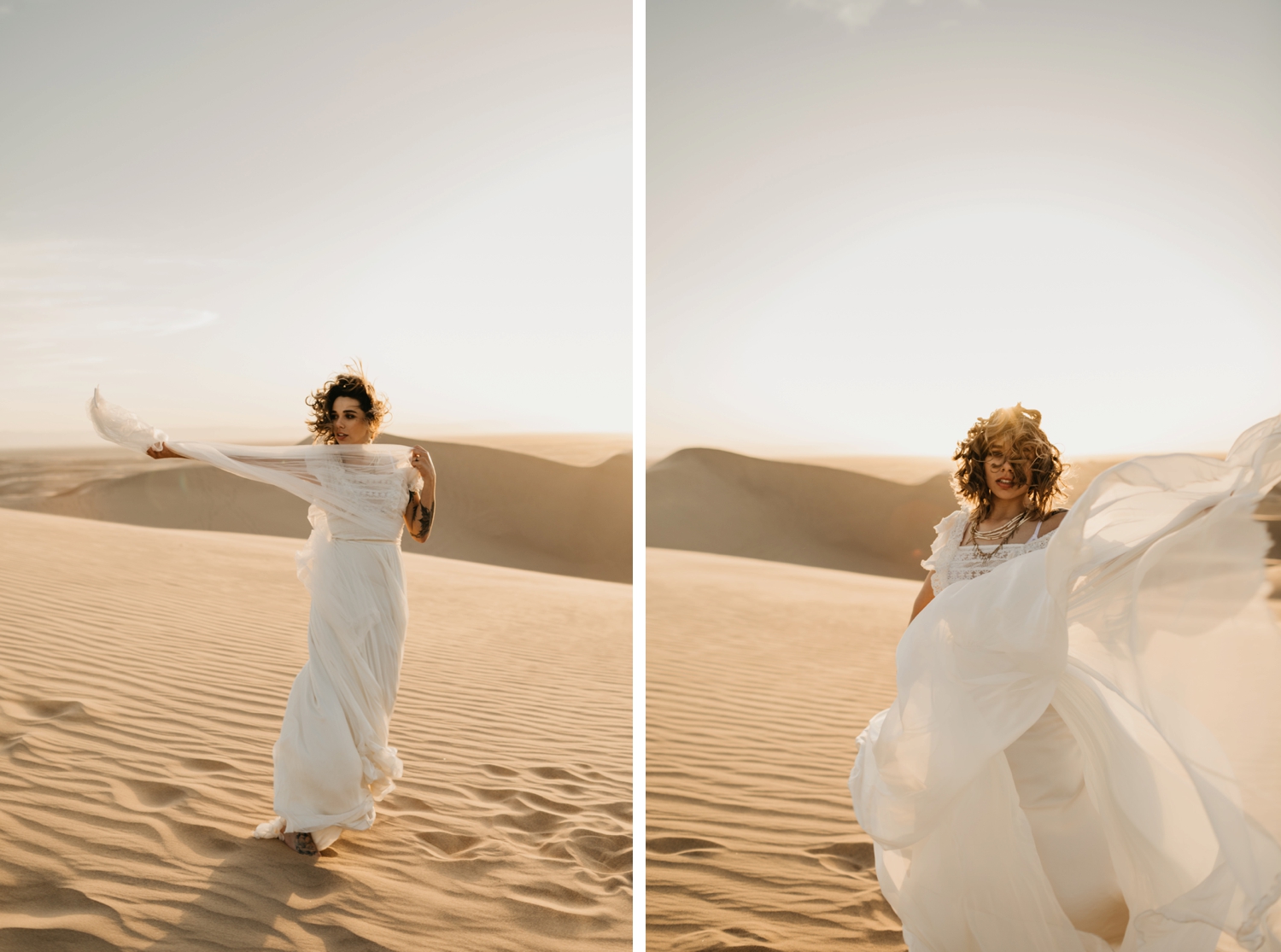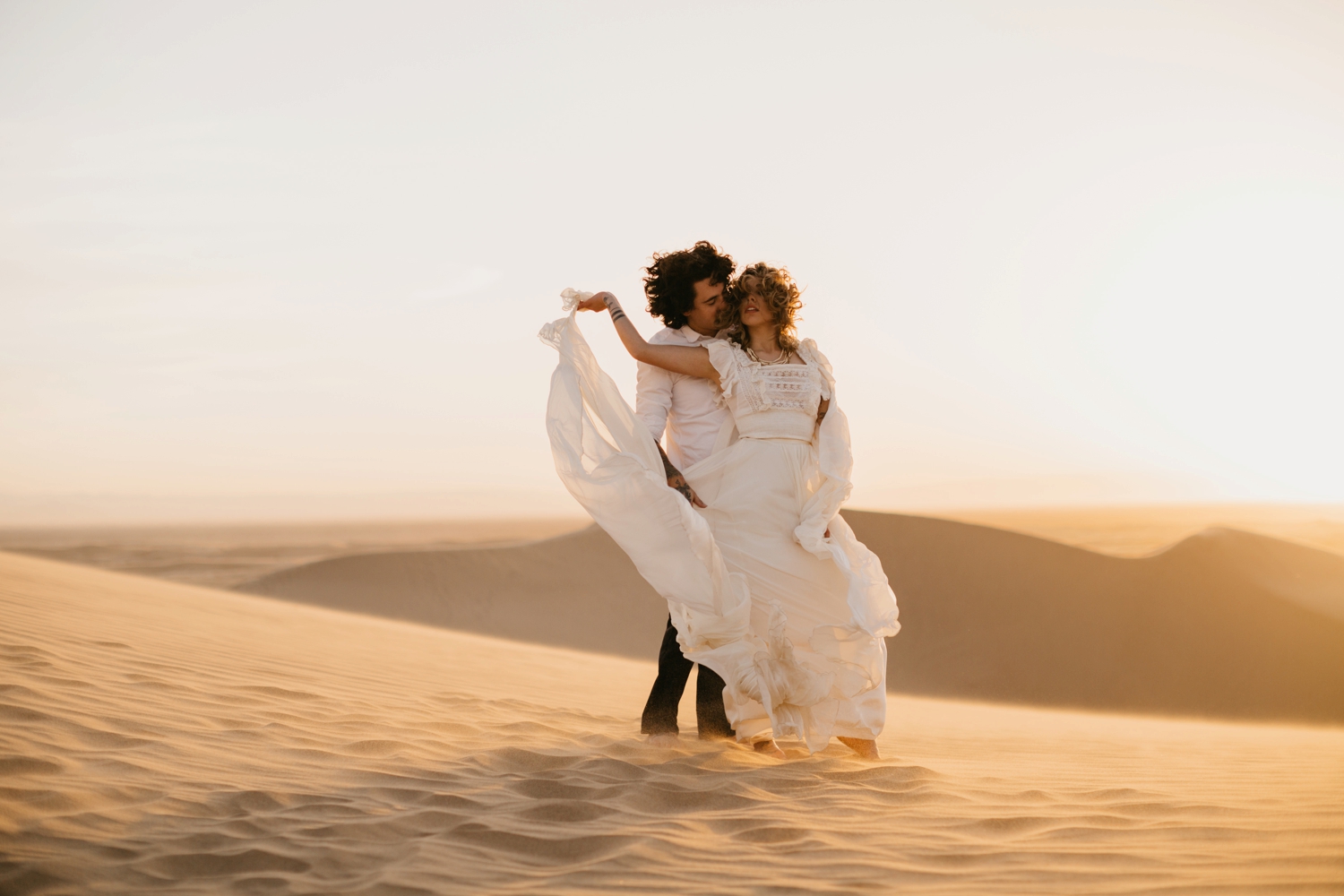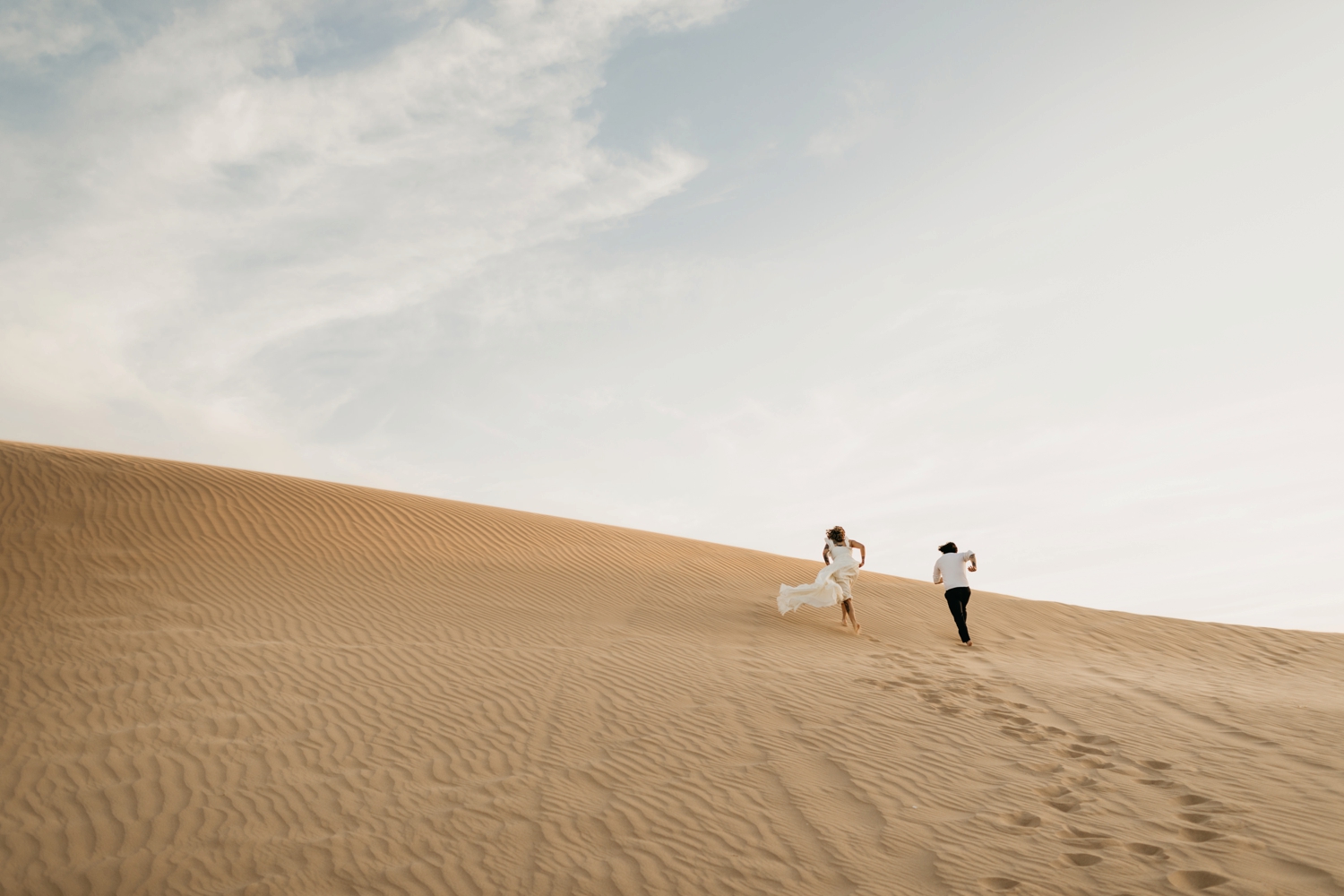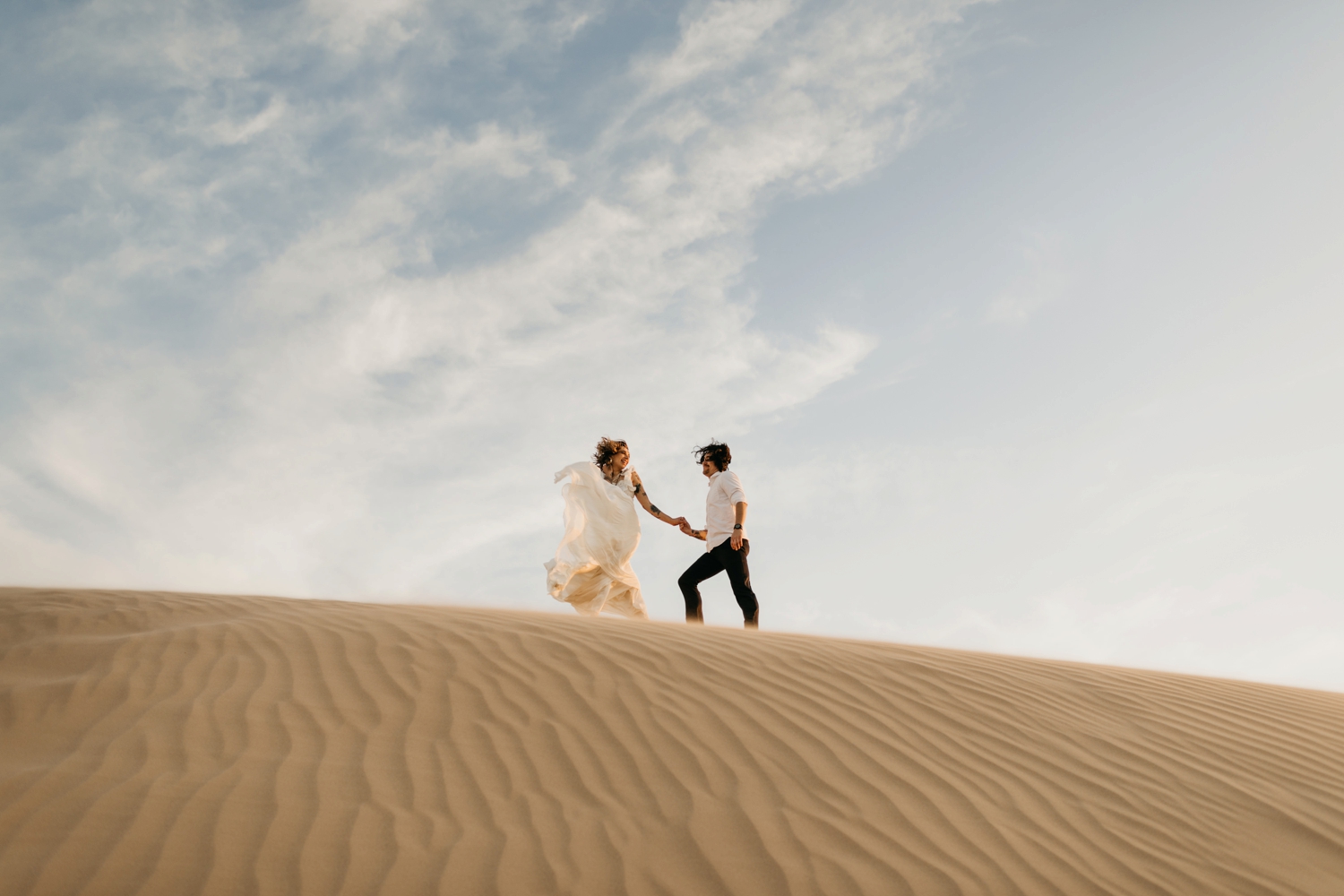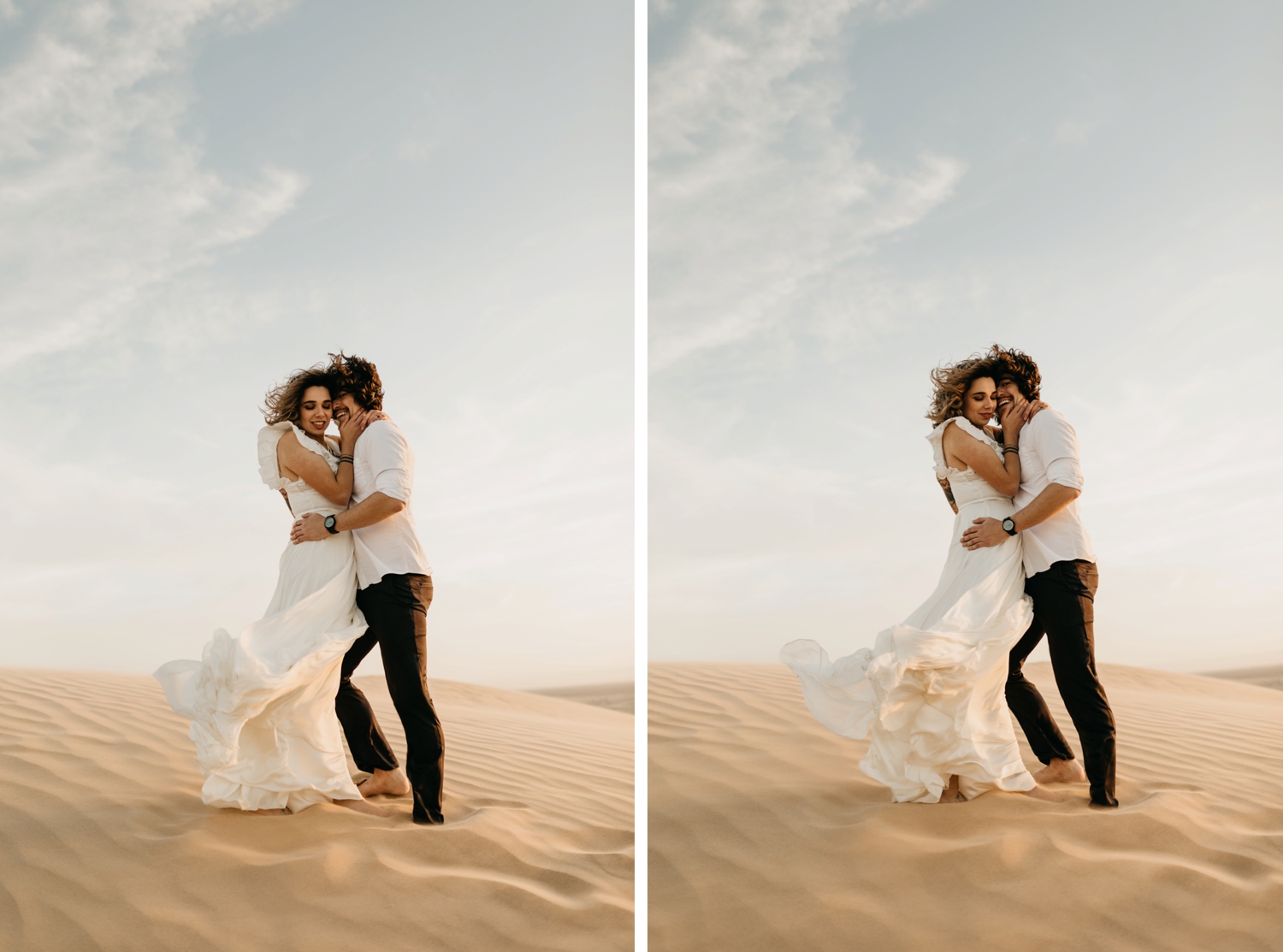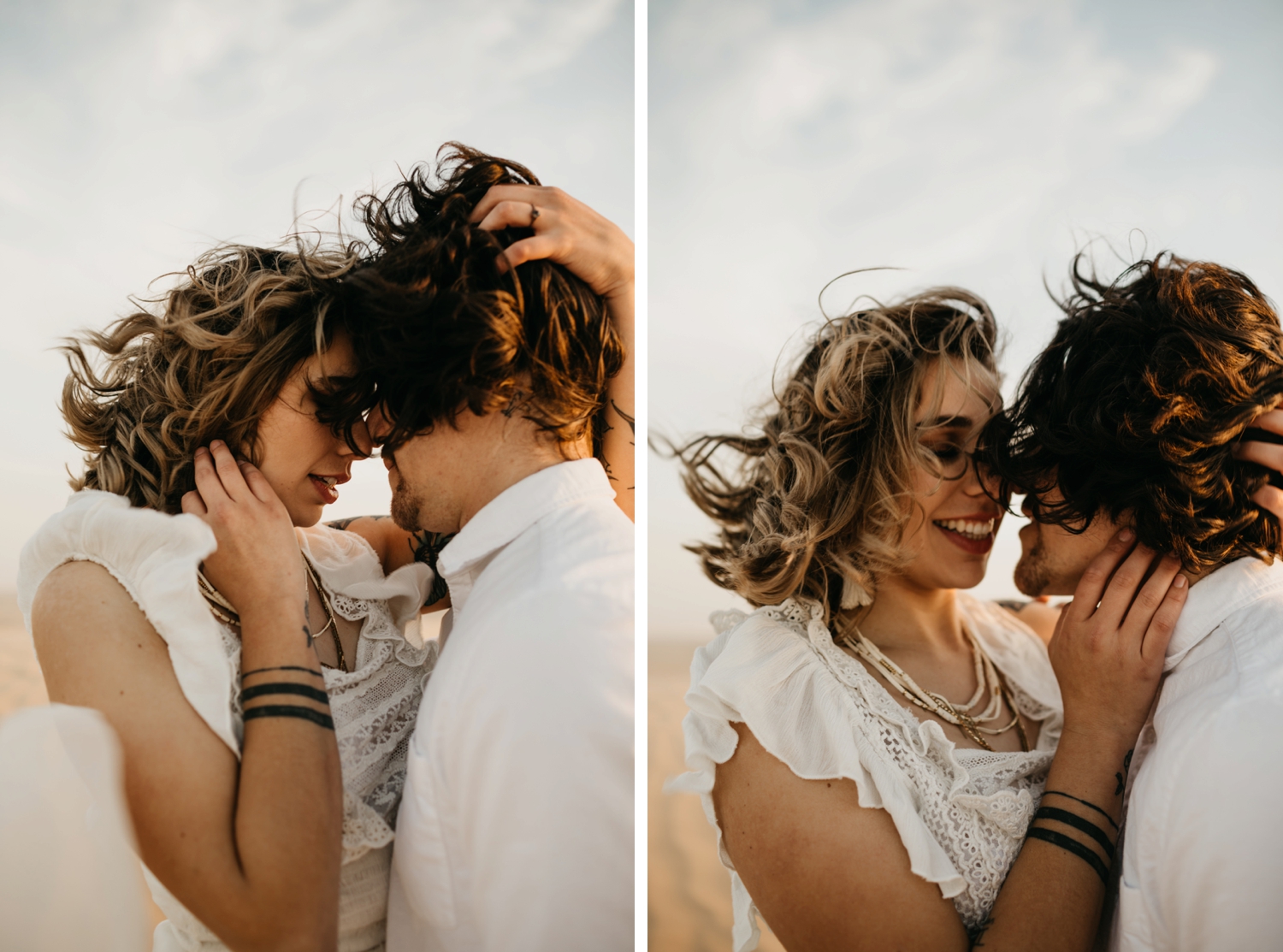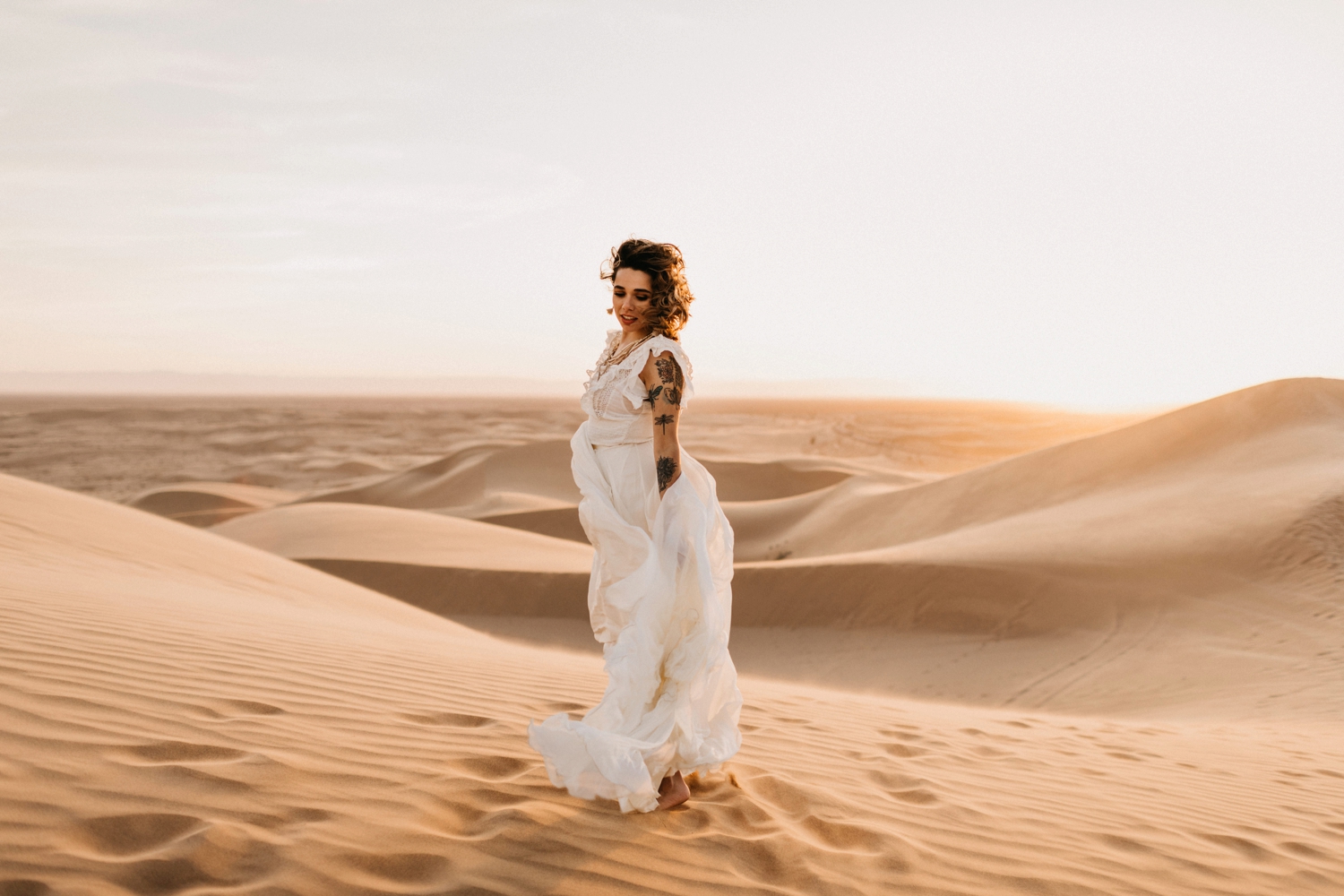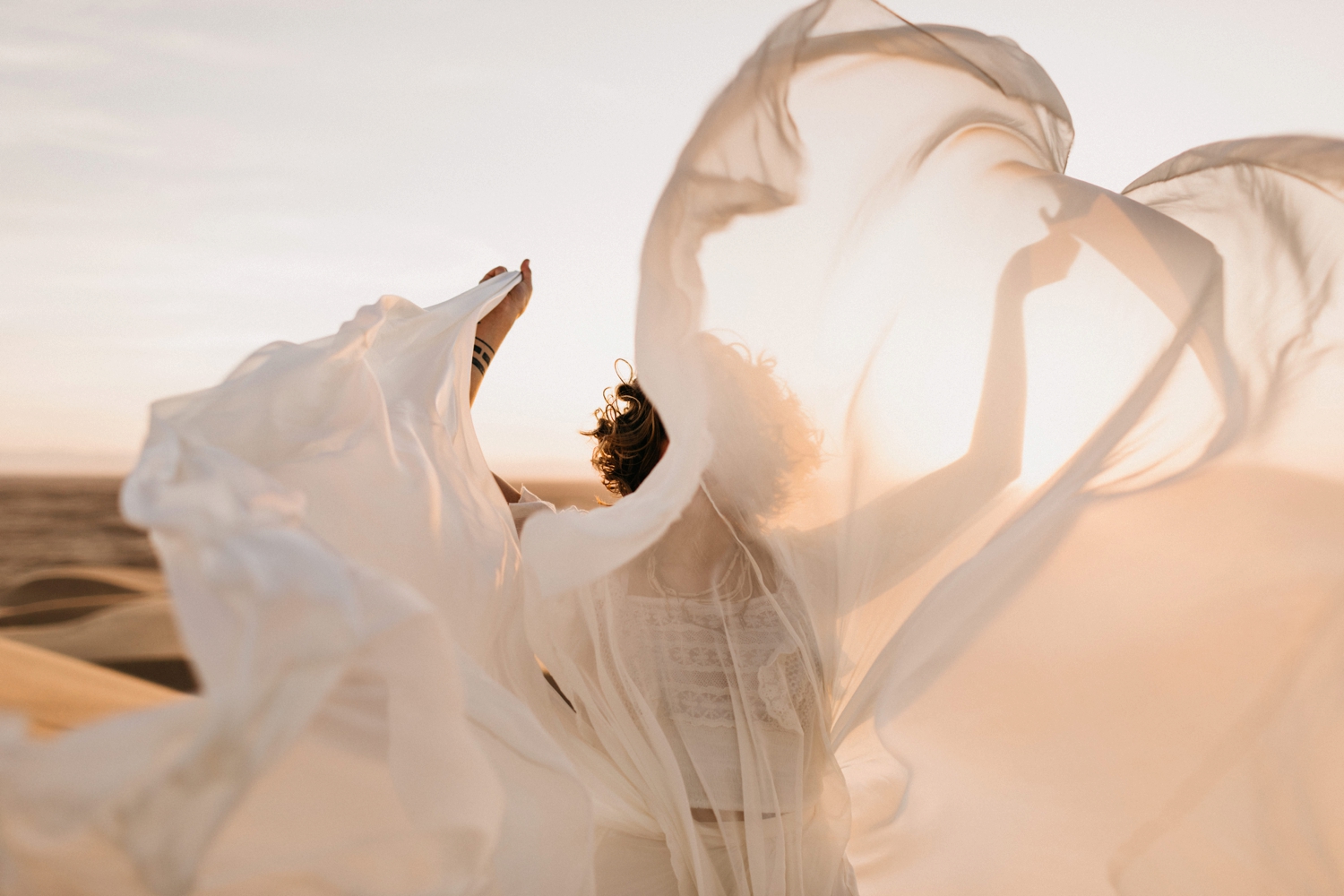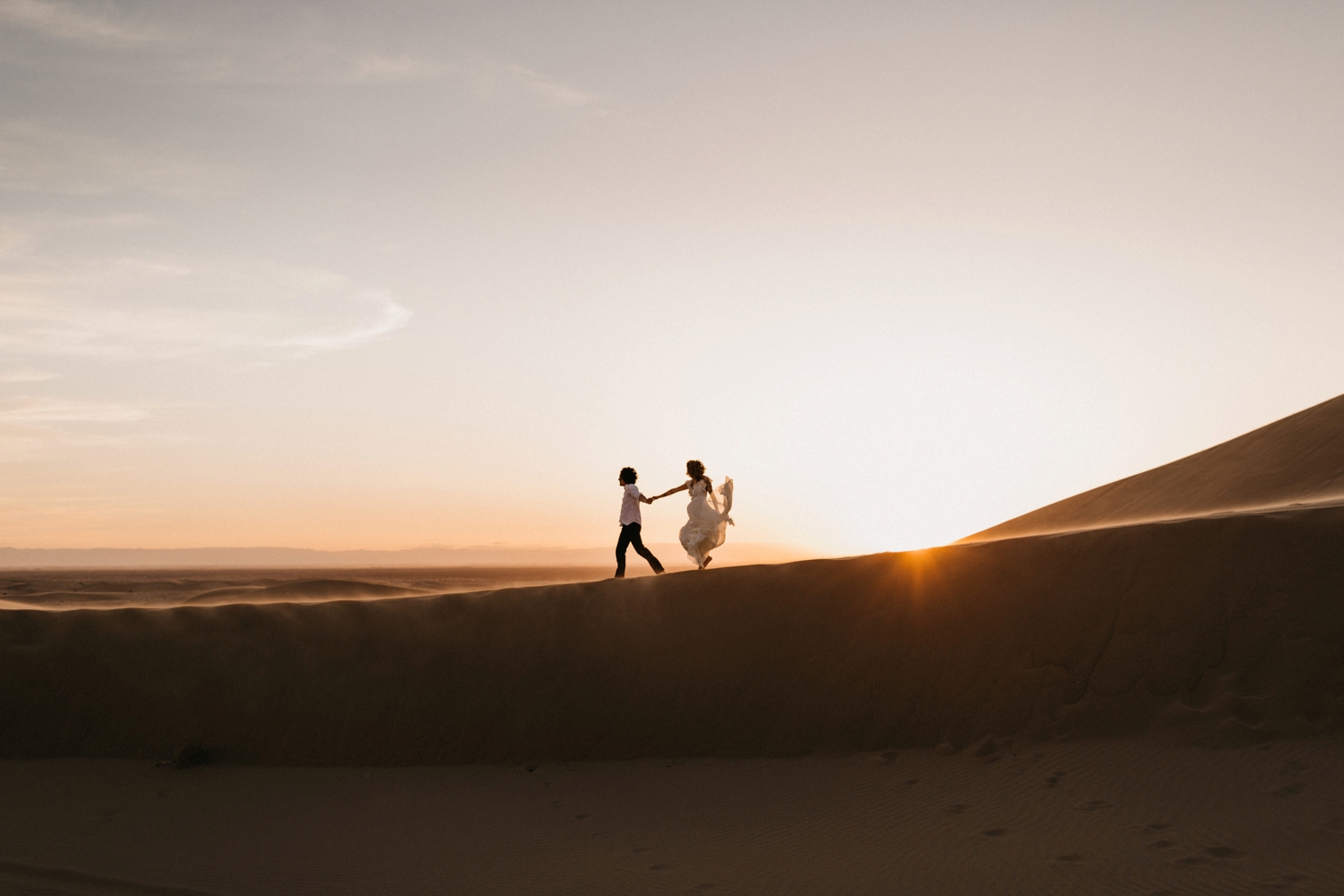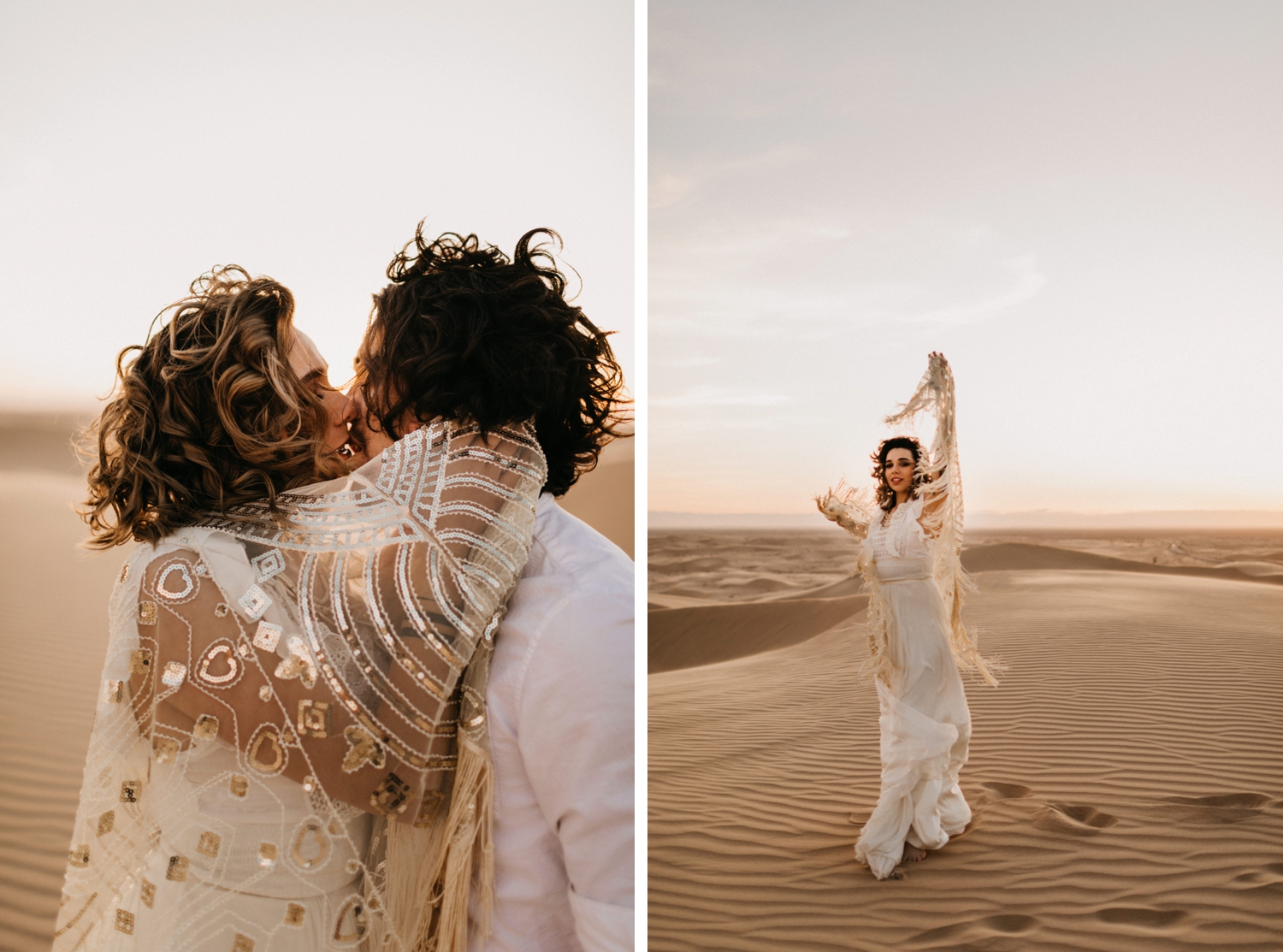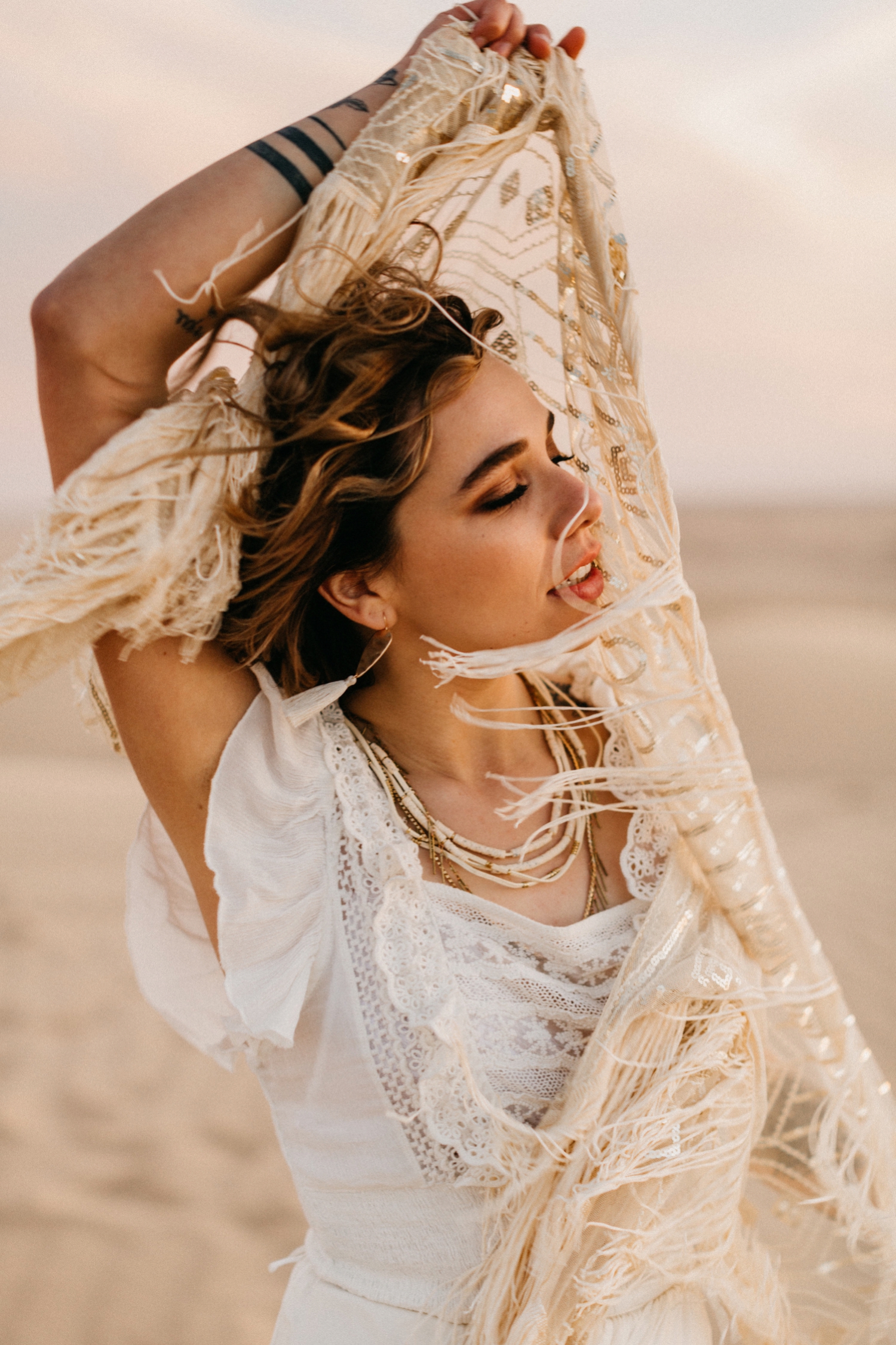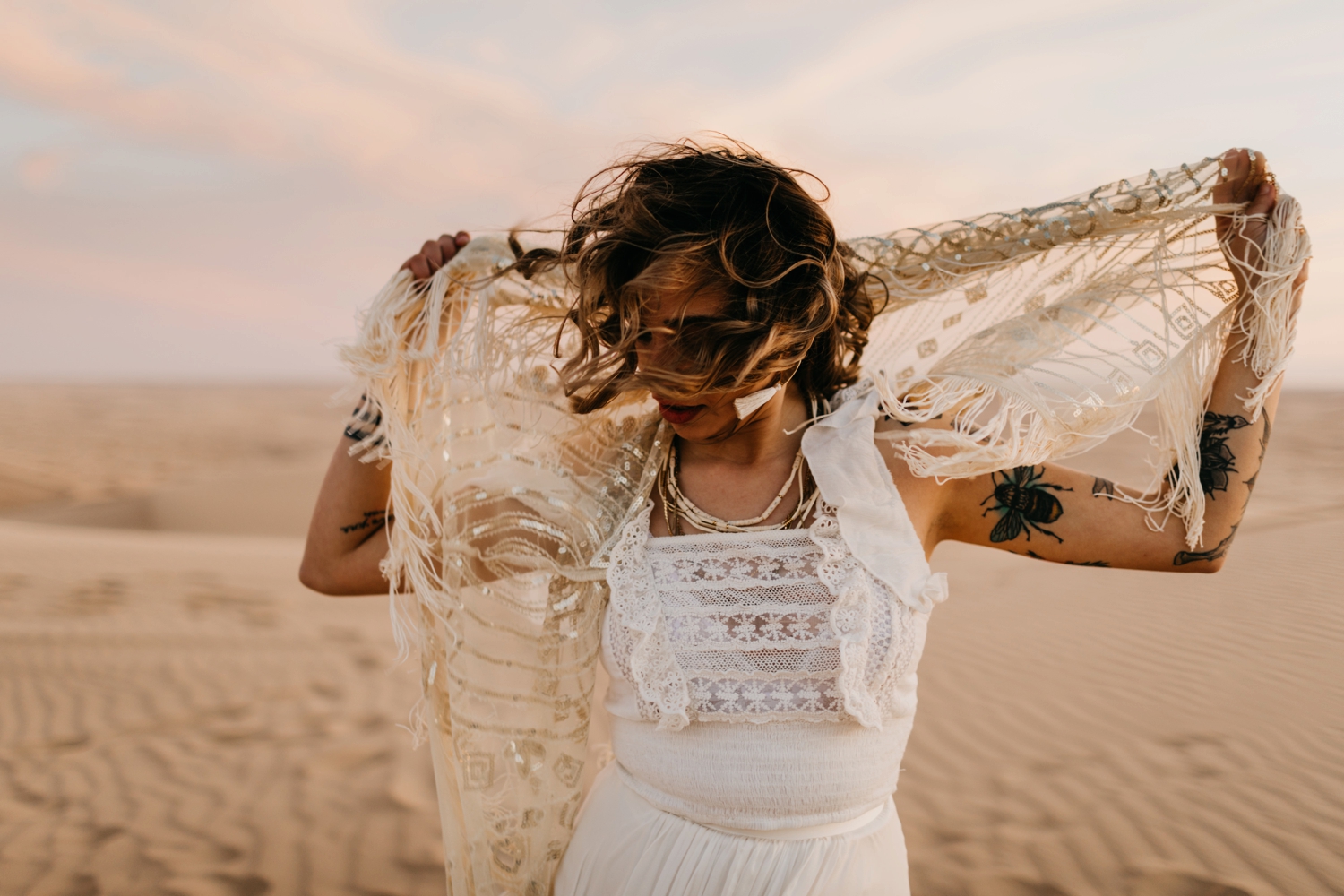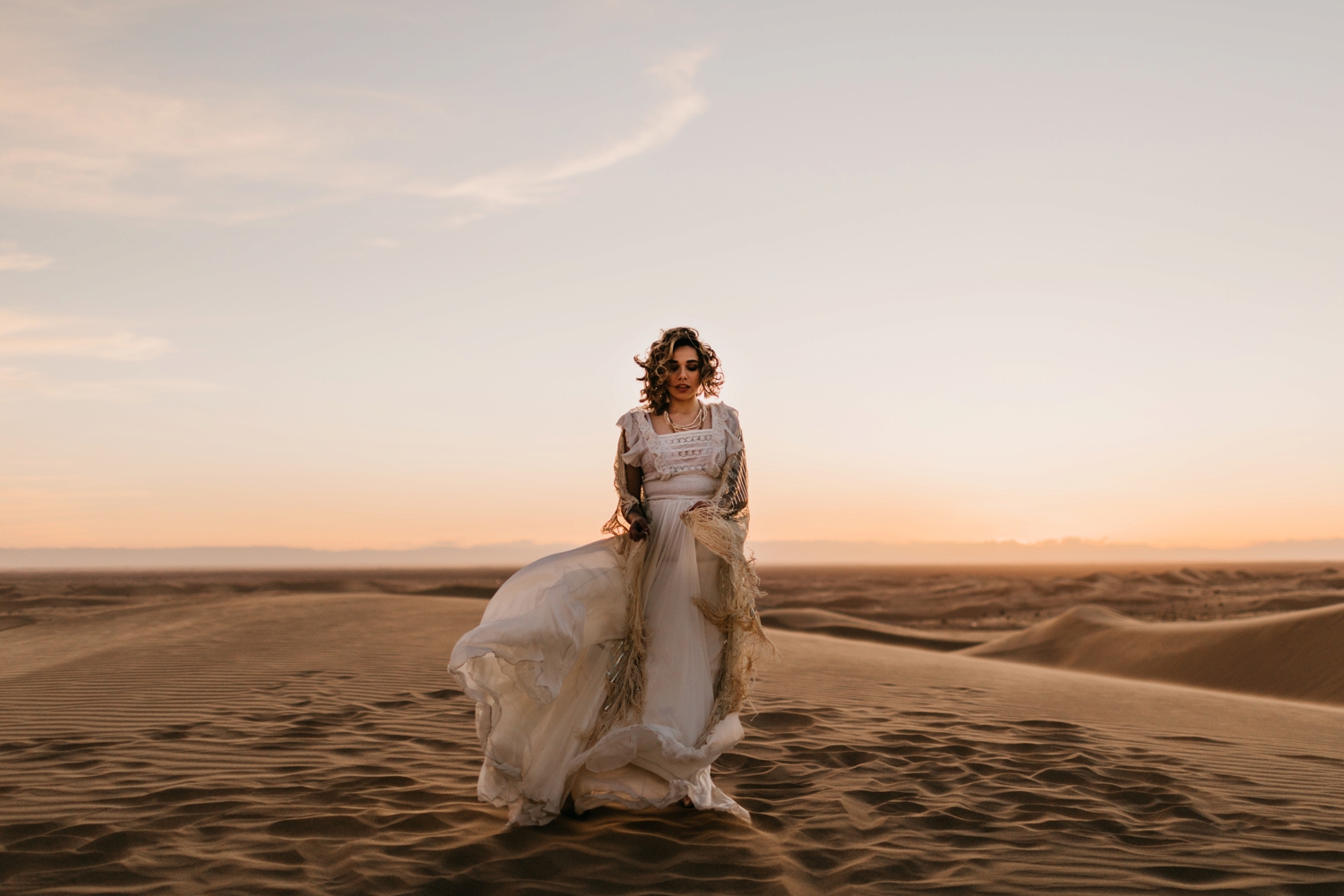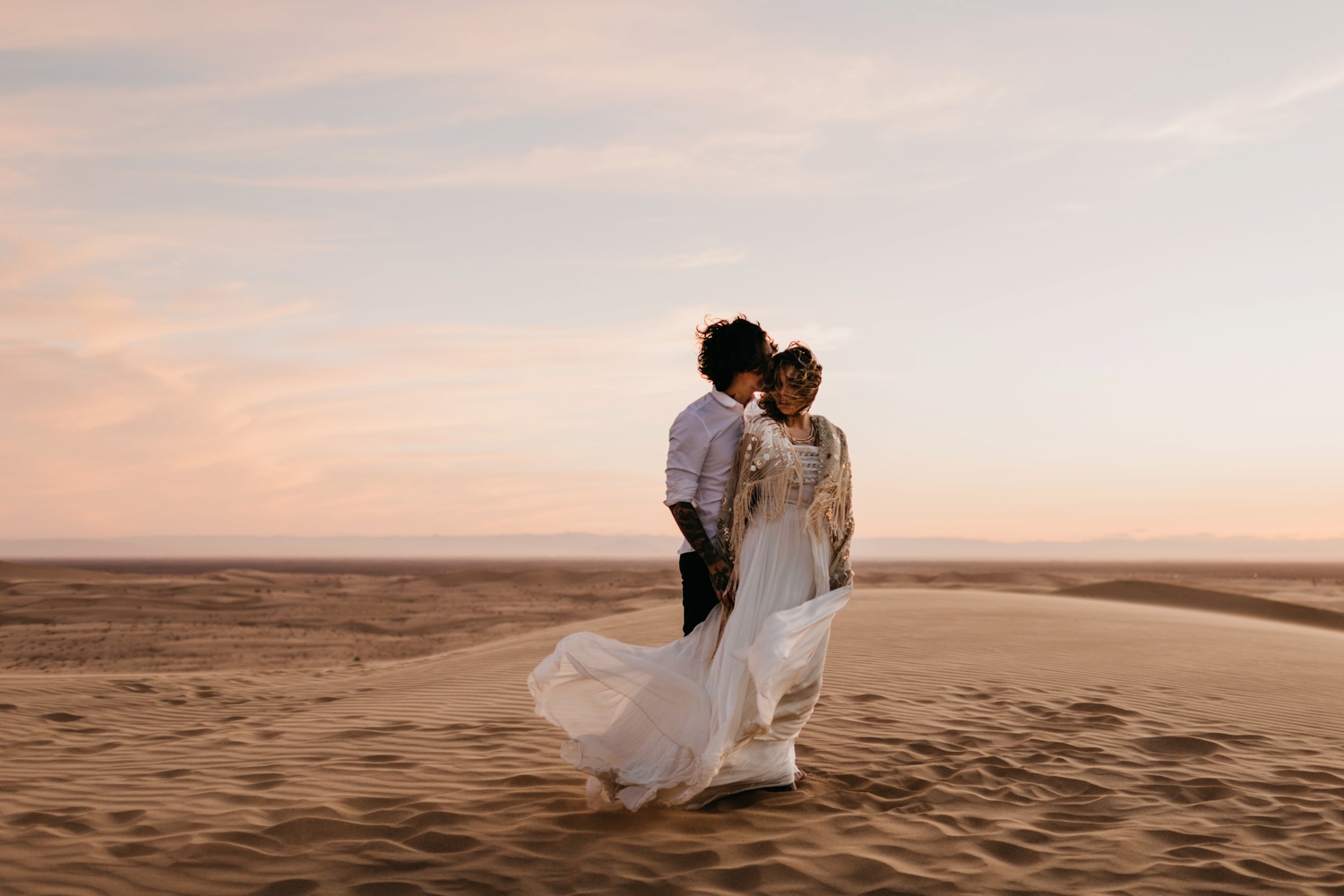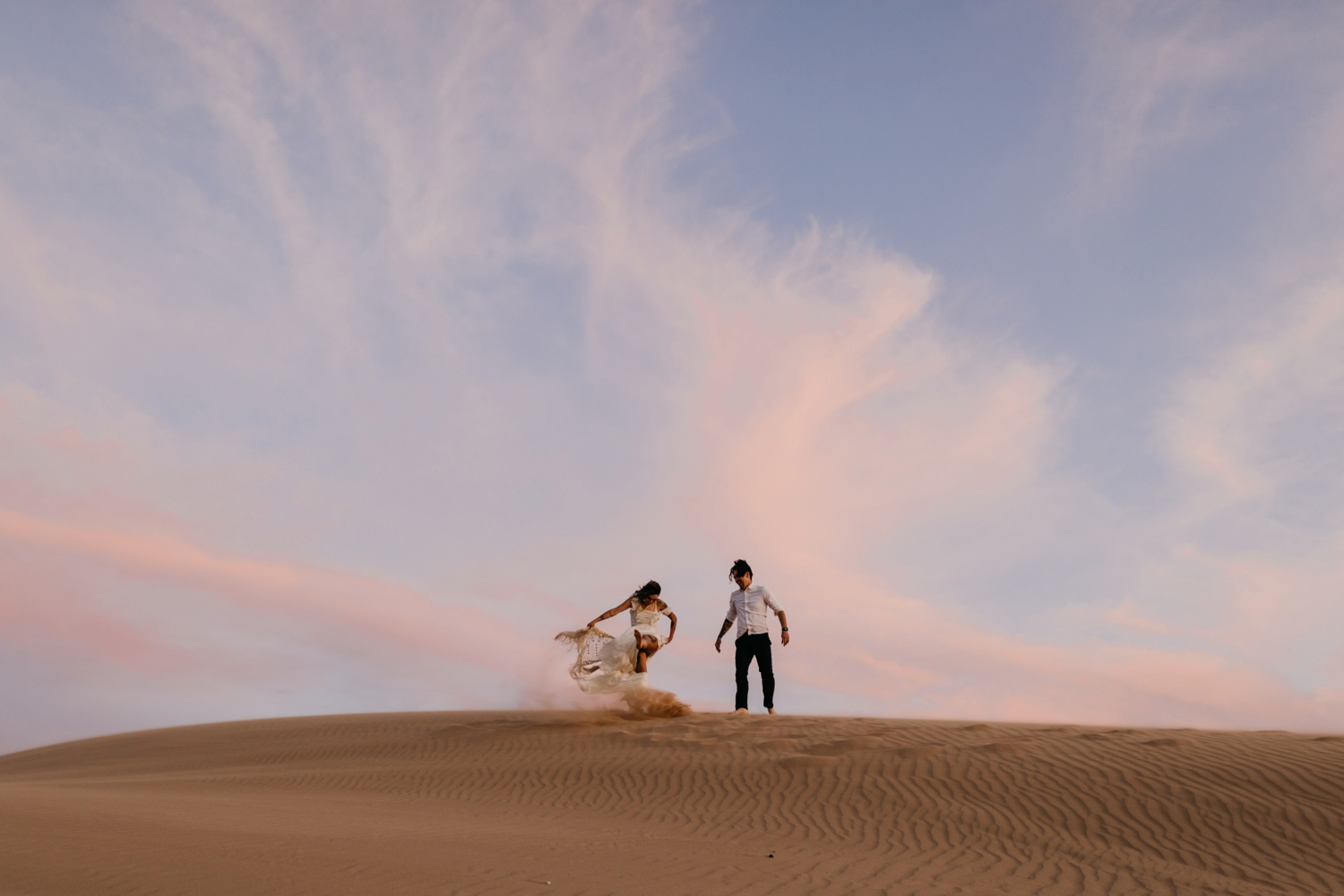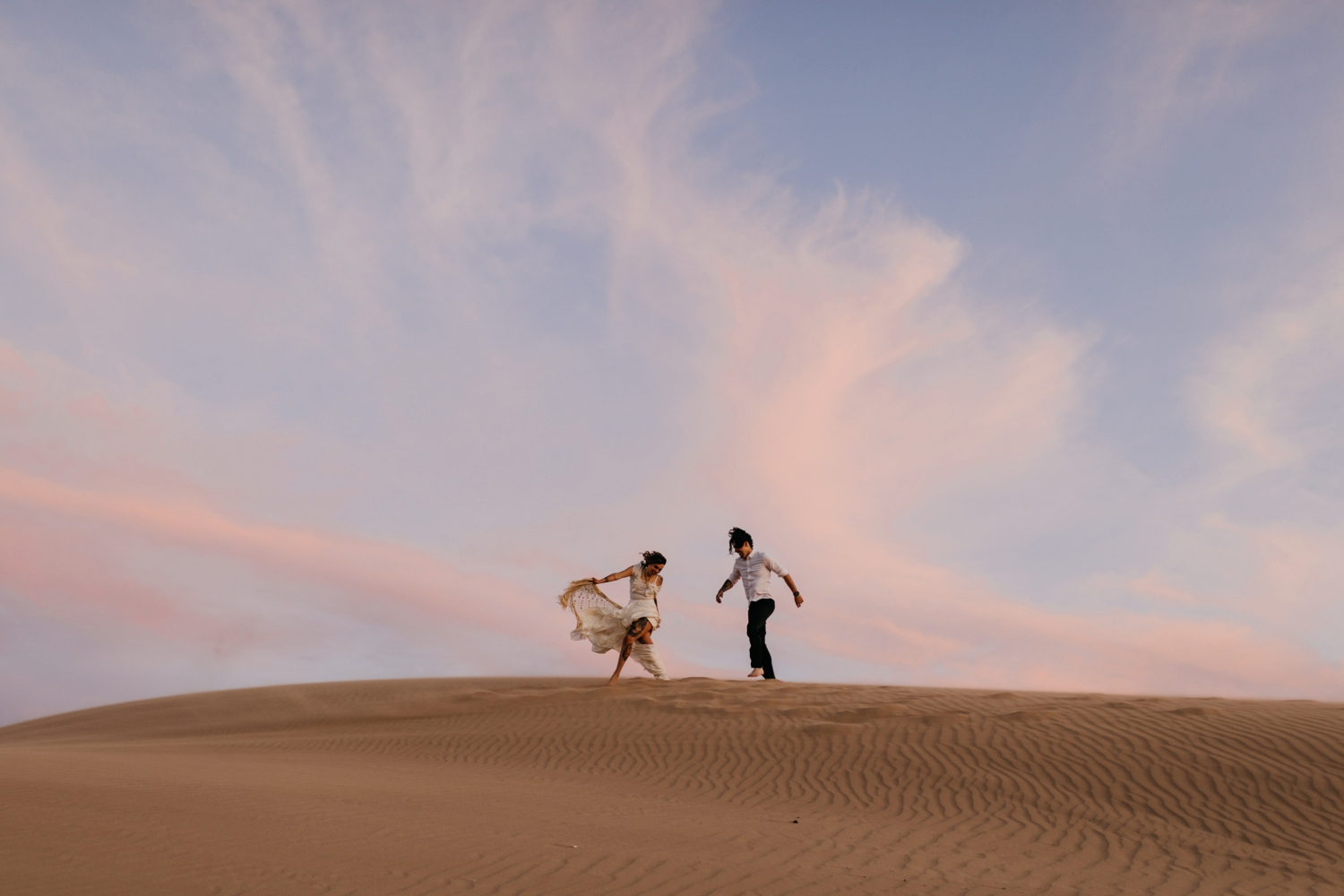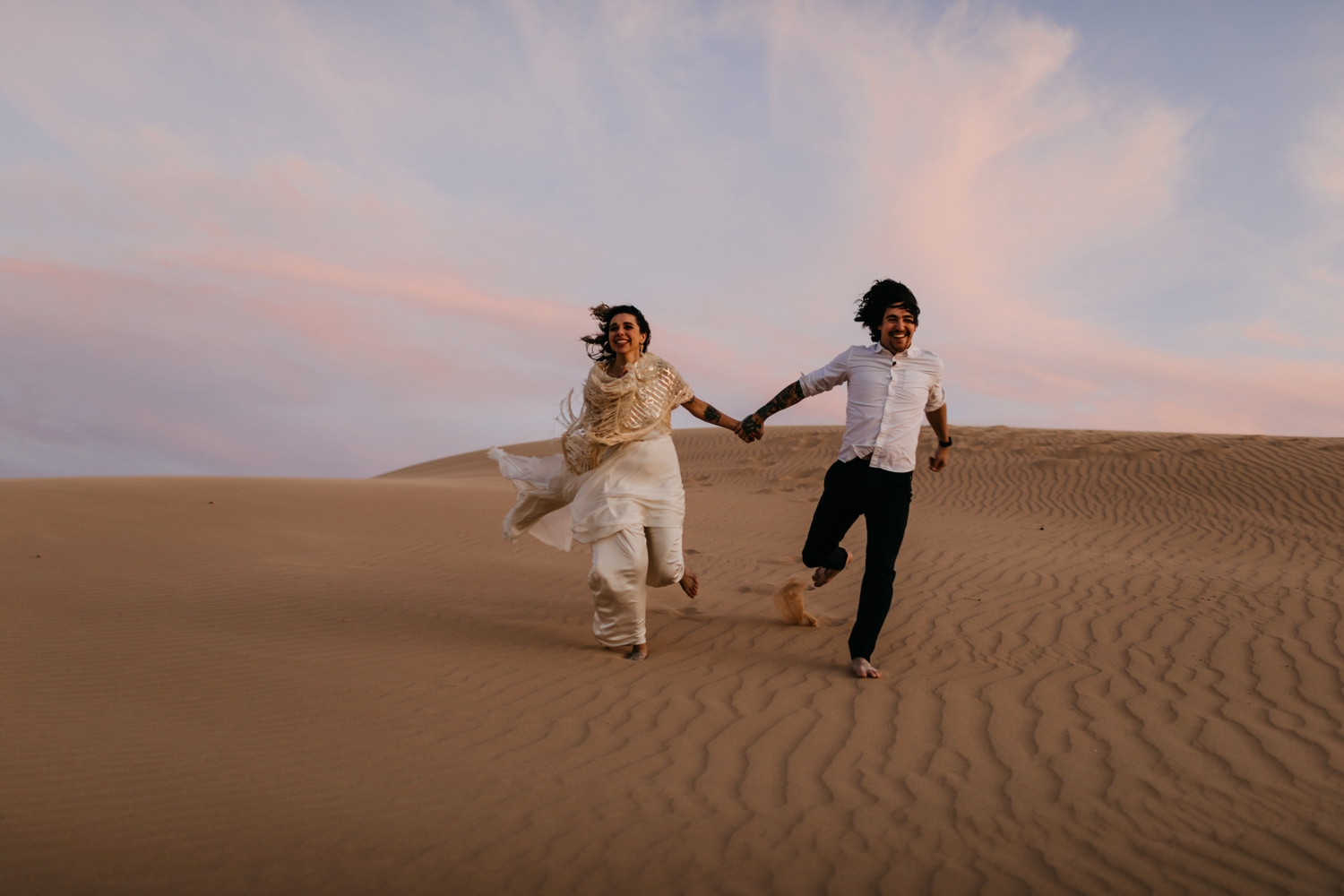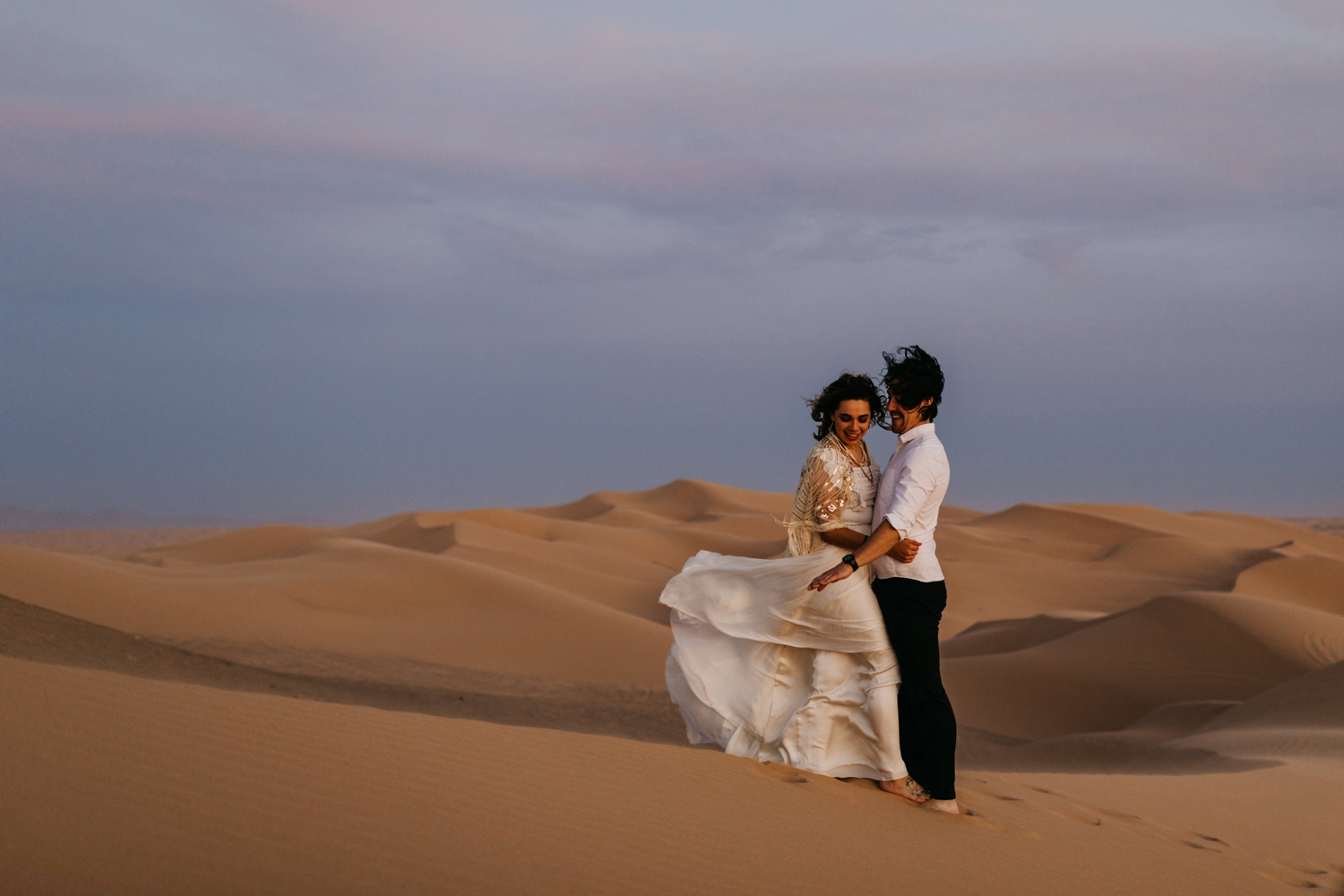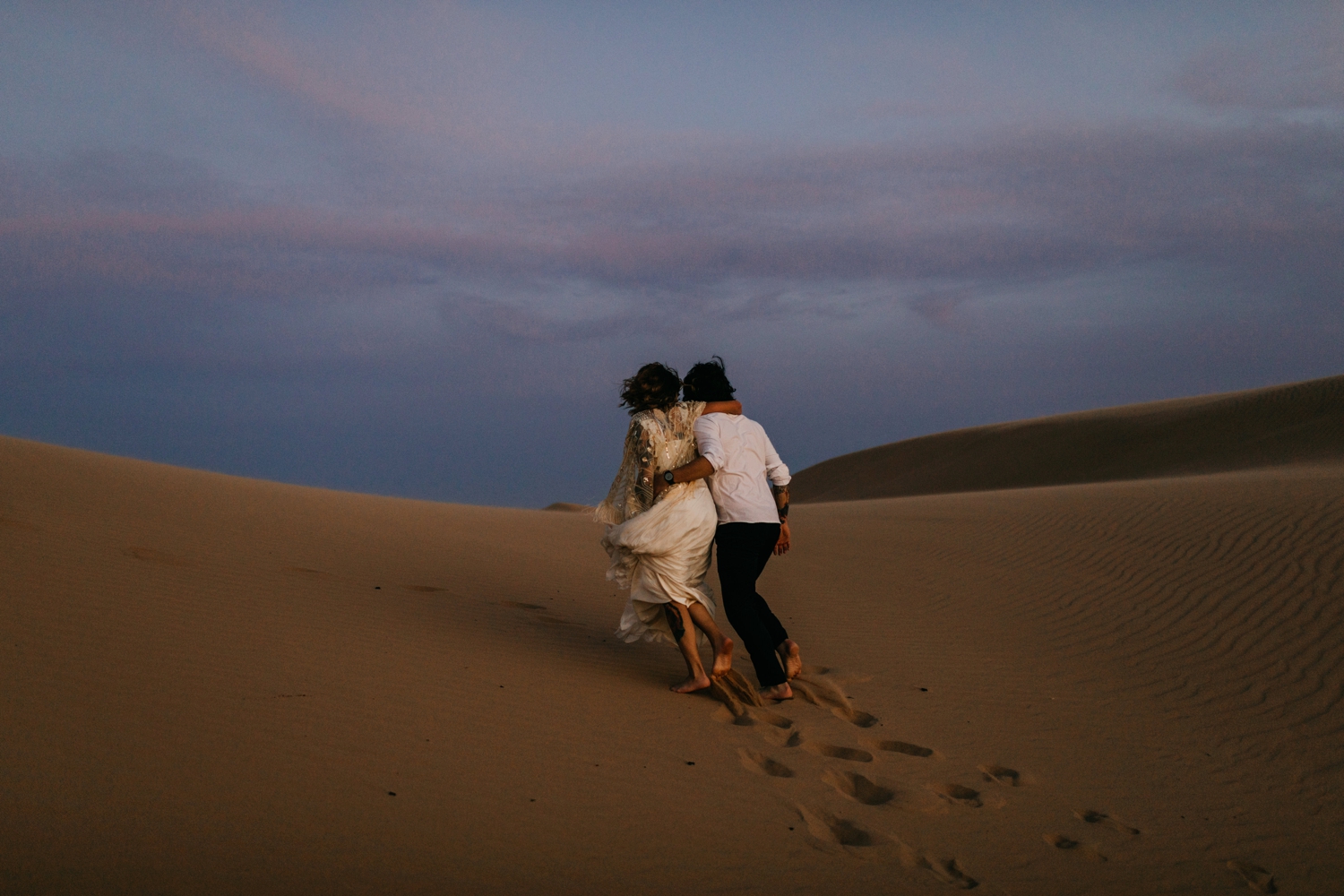 SaveSave
SaveSave
SaveSave
SaveSave
SaveSave