Top Mexico Wedding Locations + Venues + Vendors
Cabo San Lucas Wedding Locations
Tropical and easy to get to- Los Cabos! Here is some favorite hotels in the area, some modern and classy, while some more natural with jungle vibes. What you decide on, will make for a magical Mexican wedding. Here are some recommendations from a Cabo wedding photographer.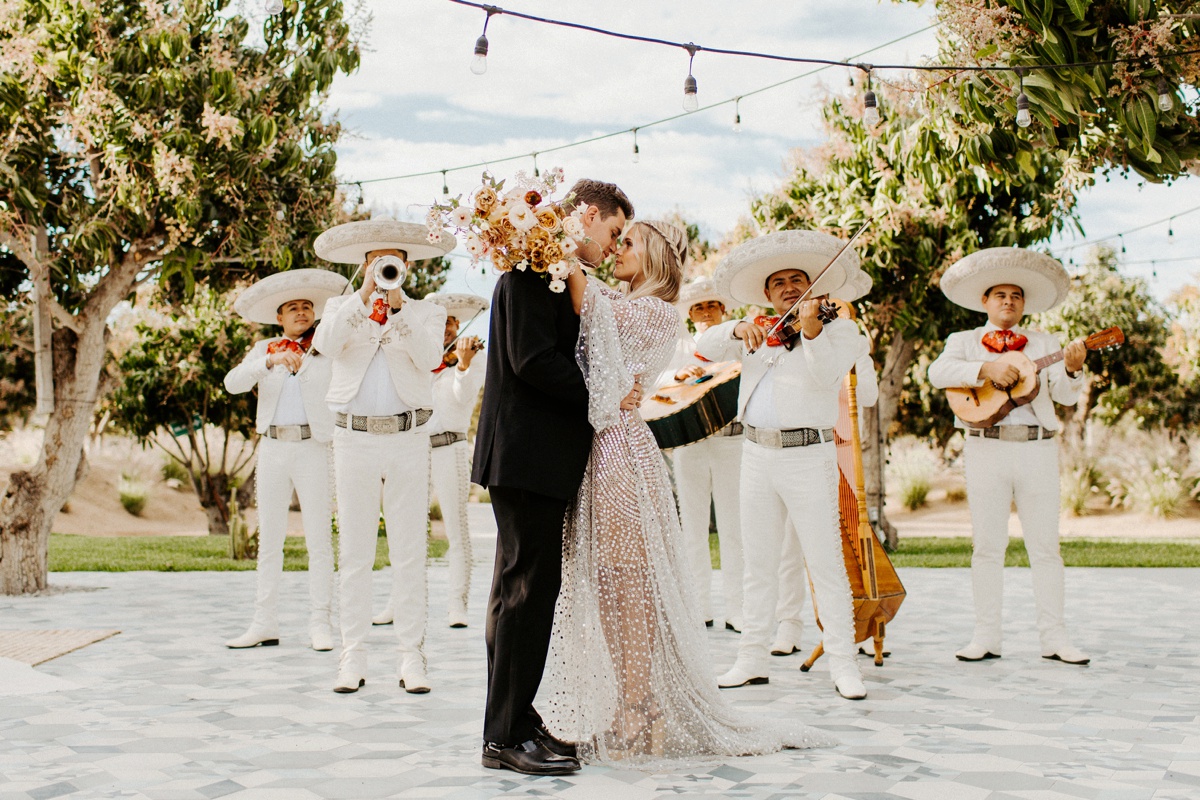 ACRE BAJA
A desert chic oasis, Acre Baja is a 24 acre area of farmland, restaurant, cocktail bar, event space and twelve treehouses! The hotel features stunning gardens, and stunning photo opportunities for a small destination wedding. Acre also has a petting zoo with cute goats and donkeys. For a bigger celebration, head to Flora Farms for a fun evening filled with delicious food and drinks.
DRIFT HOTEL
A modern Baja ranch style hotel. The Drift Hotel was designed with the idea of connecting with like-minded travelers and gathering together; ideal for an elopement or small wedding. It is located in the city, steps away from hip cafes and cool bars; for authentic eats and culture, this is the place to be. Plus, their curfew is midnight, which means you can party around that crackling bonfire in the communal part of the hotel.
TODOS SANTOS
Mexican style elopement, with a laid back feel, head to Hotel San Cristóbal in Todos Santos, an hour north of Cabo. Down a dirt road, is a boutique oasis that lies on the Pacific coast of Baja.The intimate, non-corporate resort sits on 15 acres, and makes you feel like you found your own hidden gem; ideal for a weekend elopement or destination mexico wedding. For those who want an adventure, head to the town of Todos Santos, which has a rich history that dates all the way back to 11,000 BC.
THE CAPE
Overlooking the Sea of Cortez, is the stunning The Cape, a Thompson Hotel. The hotel features a stunning view of the Cabo's most recognized destination El Arco– granite carved into an arch by centuries of sea and wind exposure. Imagine getting married here, what a dream! The hotel offers several options for ceremonies and celebrations; as well as several restaurants. The white sands of Monuments Beach, will make for a romantic, natural backdrop for wedding photos.
MEXICO VALLE DE GUADALUPE ELOPEMENT WEDDING PHOTOGRAPHER
Let's head down to Mexico...
What's not to like about Mexico- endless sunshine, tacos and margaritas. We often forget that Baja is a few hours drive south from San Diego; a fun weekend getaway to tie the knot! For those open to flying, Cabo San Lucas is a short 2 hour plane ride, perfect for a destination elopement. As a photographer that has shot in Mexico, here are some recommendations.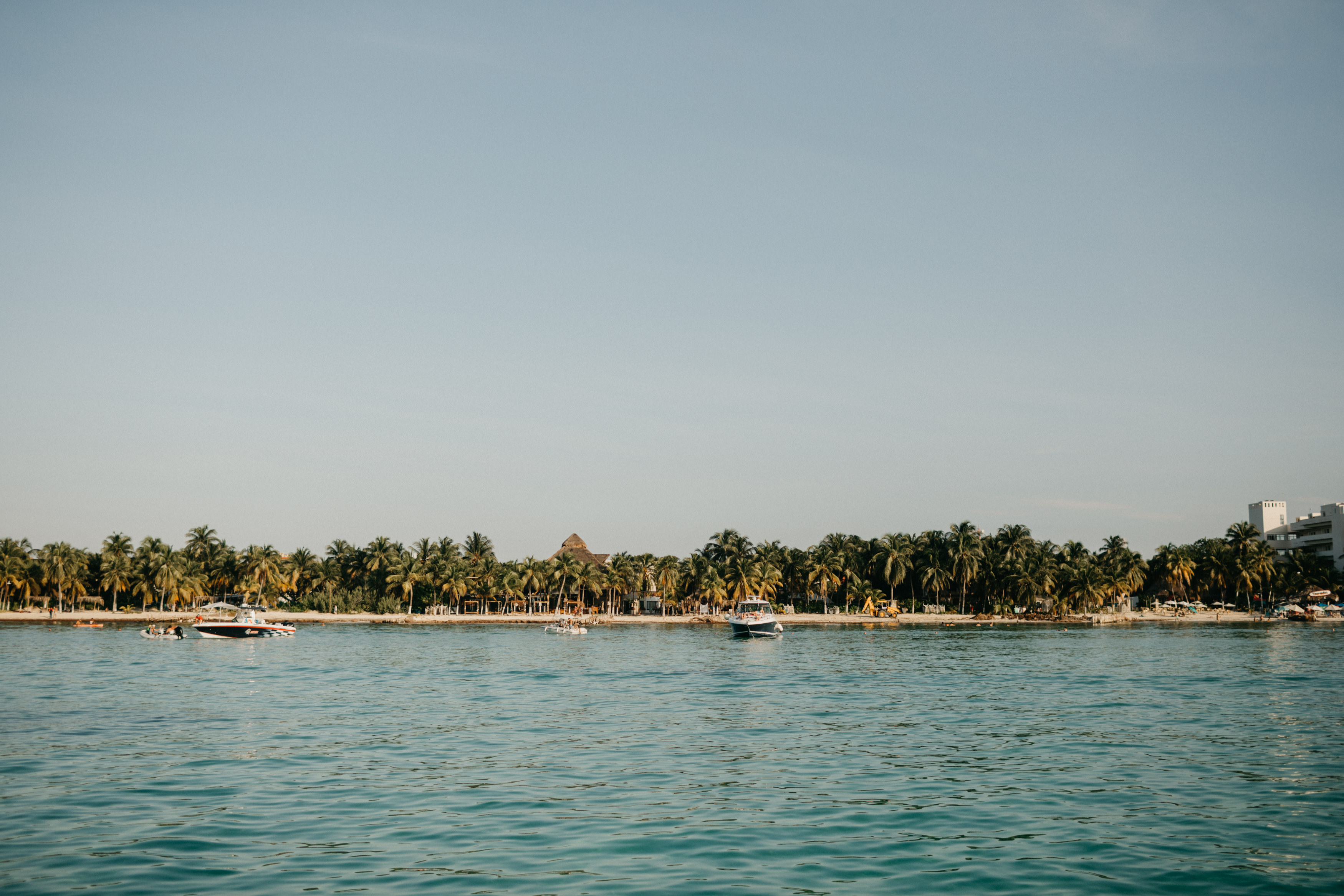 LAS GAVIOTAS
A popular hidden gem for San Diego locals, so why not elope here!? Located just 45 minutes south of the Mexican border, Las Gaviotas is an fun spot with its affordable rentals and closeness to all of Southern California for a quick trip away. The drive is pleasant, with views of the coast. It is also surfers paradise. Once there, you can rent a ocean view villa in the gated community to enjoy the sunsets. Of course, there is a private beach and pool.
VALLE DE GUADALUPE
More into mountain and vineyard, head to Valle in Mexico. Views of rolling vineyards and mountains, and fresh local food can be found here. A two hour drive south, this is a popular weekend getaway. The area features modern, hip hotel such as Bruma, which was built around a 300 year old tree, perfect for a ceremony. Another popular hotel is La Villa del Valle, which has a rustic-chic style,  on 70 acres of vineyards, olive groves, lavender and mountains. Perhaps something more intimate, and smaller? Plan a small dinner at Fauna Restaurante.  For more ideas on locations, check out VenueReport's article on Valle De Guadalupe
SAN MIGUEL DE ALLENDE
Located in the heart of mexico, San Miguel de Allende is a city full of history and charm. Known for its famous pink church, it's slowly becoming one of Mexico's favorite spots. The city is also known for its wedding parades through the city of giant puppets. Rent a villa for a weekend celebration at Casa Hyder or Casa Chorro. Perfect for a weekend getaway for two, or Mexican destination wedding that will be memorable for everyone!
SAYULITA
Just north of Puerto Vallarta, lies the hippy-chic coastal town, Sayulita, mixed Mexico country culture with Pacific surf, with stylish boutique hotels and cool bars. It is a popular destination for surfers, and weddings. Super cute colorful backdrops and stunning oceans views, make for great wedding photos.  Located in the north part of town is Villa del Oso, which offers breathtaking ocean views and open gardens. Another stunning location for a Sayulita wedding, is Teitiare Estate, which is a estate surrounded by lush foliage. Another stunning venue is Don Pedro's Palapa, which overlooks the ocean. 
PUERTO VALLARTA
Known as Mexico's most romantic resort town, a perfect location to get married. The town is filled with cobblestone street, and green mountains, and pretty beaches.  Las Caletas is a secluded beach that can only be reached via boat. It's the perfect location for an intimate, private wedding surrounded by jungle, hammocks and Mexican vibes.

Mariachi Band at Acre Baja
CABO SAN LUCAS, MEXICO ELOPEMENT AND WEDDING PHOTOGRAPHER
Hello! I'm Martina
I am a San Diego based elopement and wedding photographer. I would love to capture your Mexico elopement or wedding! Besides being a fan of human chemistry and capturing intimate moments, I adore tacos, guacamole and margaritas. Everything combines, is magic in Mexico and I would love to capture your story!
I don't ask  my couples to pose awkwardly (ahem- no prom pose please), instead I want to see the real you- running, hugging, kissing. My style is candid, laid back, think fly on the wall. I think the in-betweens mean so much more.
For destination weddings, I work with my husband to make sure we capture the vibe of the celebration and all the candids. Recent destination weddings we have captured in Hawaii & Cabo.
CONTACT ME