San Diego is a top destination for weddings. With venues ranging from beach, modern, and farm there is many options to choose from. As a San Diego wedding photographer, I've made some recommendations on venues locally, with many picturesque options.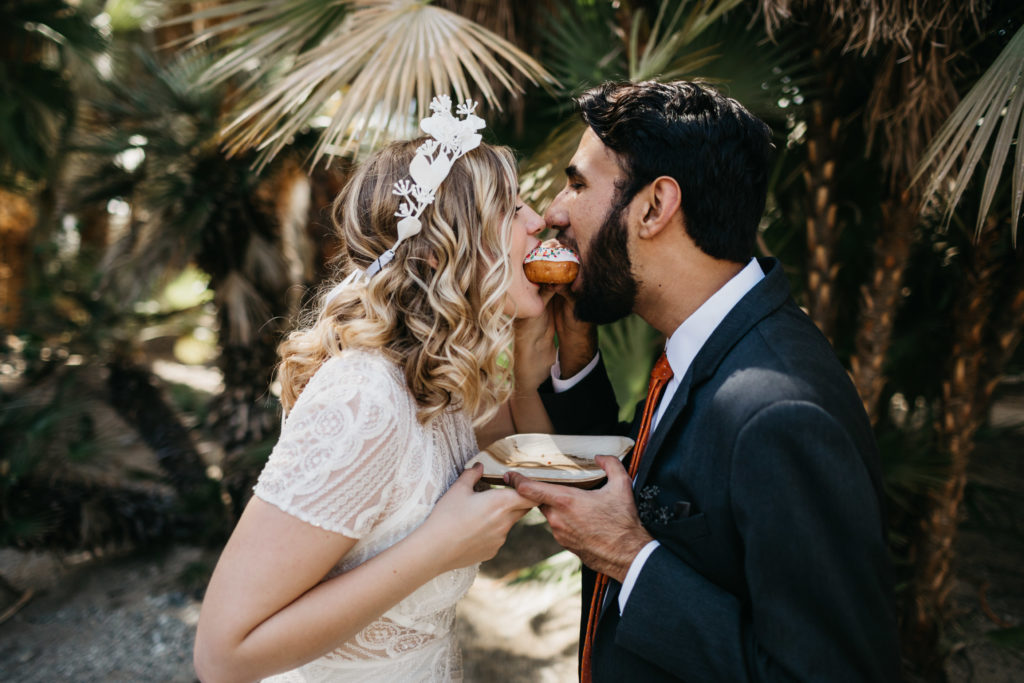 Wolf Feather Honey Farm (Temecula)
What's not to love about a 20 acre compound, with rolling hills in the west countryside, by Temecula Valley Wine Country. For those seeking wild, rolling hills and open space, southwestern vibes, Wolf Feather Honey Farm is magical. Couples opt for a wooden teepee backdrop for ceremonies. With creativity at your fingertips, you can make this space your own. It's also owned by a totally in love couple, Chari + Craig. Being a San Diego wedding photographer, this is a dream venue!
Barrels and Branches (Encinitas)
This succulent wonderland, that is perfect for a outdoor venue. North San Diego's, Barrels and Branches is more than a nursery, it's a garden destination with numerous photo ops. The multilevel property and pathways encourage guests to roam around and explore, and the tree-top deck is a must see. It's a perfect garden oasis, that is a hidden gem and must see!
Leo Carrillo Ranch (Carlsbad)

For those seeking Southern California style with a bit of Rustic, Leo Carrillo Ranch is the perfect find. This historical spot, dating back to 1930's features a property with trees, cacti and flowers and many picturesque locations. The ranch is a ideal backdrop for a 'destination wedding' even though its a local find; it also has several spots to choose from, including a courtyard and stables.

Two Sisters Farms (Temecula)
Located in wine country, Two Sisters Farms is perfect for a intimate at-home wedding style. Its owned by farm loving family who loves the property. This farm offers many scenic views, including meadow, desert and barn style, a photographers dream! Two Sisters is a outdoor only venue, which will leave you celebrating under the twinkle lites and sunset; but don't worry the fire pits will keep you warm!

Darlington House (La Jolla)
This mediterranean-style house is San Diego's go-to venue! Located in the heart of La Jolla, Darlington House is all things sunny and charm, with vintage vibes. It was once a seasonal homes, and it's decor echoes elegant dinner parties and gracious living. Ideal for small intimate ceremonies or large celebrations. Couples can take their photos at the property or head to the beaches of La Jolla close by.
Martin Johnson House at Scripps Institute
A hidden gem overlooking the shores of La Jolla and nestled between Torrey Pine trees. The Martin Johnson House is a mixture of natural landscape and ocean views. With pretty patio lights, the home can be transformed into an intimate setting. For photos, if you're adventurous head to the balcony of a local institute or head to the beach which is a few minutes away.
Spanish Village Arts Center
In the heart of San Diego, in Balboa Park lies the Spanish Village Art Center. The multi-colored cobblestones make fun a fun Mexican style fiesta theme. Guest can mingle celebrate under the stars and the beautiful lit courtyard of artists studios. Great photo ops are in the alleyways of the village, among colorful backdrops and couples can also venture into Balboa Park.
Luce Loft
This venue is located in downtown San Diego, an ideal setting for an urban vibe. Luce Loft features fun details such as large windows, poured concrete floors and a high arching barrel ceiling, which make for amazing photo backdrops! A stunning venue that can be styled to each bride & grooms personal style.

L'Auberge Del Mar
Located in San Diego coastal town of Del Mar, L'Auberge is a luxury California beach resort. Overlooking the beach in Del Mar, this venue is ideal for a beach wedding. Couples can also head to the beach for wedding portraits. The hotel's manta is 'relaxing by day, stylish by night', if this is you, be sure to check this stunning resort out.
The Pearl Hotel, San Diego
For those who are into the vintage-modern style, The Pearl Hotel, located in downtown san diego is a great option! The hotel features New American cuisine, and is ideal for a wedding celebration. Unique, picturesque touched around every corner and a pool in the middle of the hotel, are some of the fun features the hotel has to offer. Couples have had ceremonies locally at Balboa Park and celebrated afterwards at The Pearl.